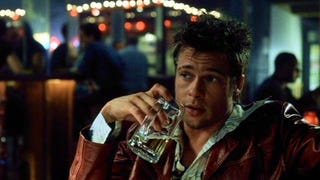 Fight Club author Chuck Palahniuk's new book of short stories comes out later this month, and among them is a story featuring the enigmatic Tyler Durden. That story, "Expedition," is already online, so we can read what happens when a self-important writer looking to exploit the denizens of a vice district encounters…
Beneath the sea between Cuba and Jamaica lies the Cayman Trough, a rift where two tectonic plates are pulling away from each other, leaving a three-mile deep volcanic trench. Scientists are going to drown some robots in it.
Man, I don't even ski and I want this. The Timex Expedition WS4 features a altimeter, barometer, thermometer, chronograph, alarm and compass packed into a sweet-looking, rugged sport watch with a big display.