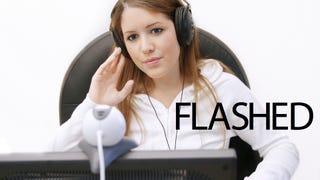 A Stanford computer science student named Feross Aboukhadijeh has uncovered a pretty major security hole in Adobe Flash, in which somebody could turn on your Mac's webcam and mic and save that video for whatever nefarious purposes. Oh good.
Remember how Facebook with Skype integration was going to be "Something Awesome"? Well, it's something alright—a wide-open back door to your computer.
We've discussed the exploit affecting iOS devices and that it should theoretically be a simple fix, but now Apple has gone on record and said that it has a solution already:
So there's this tiny unpatched bug in VBScript that lets sneaky websites run malicious code on machines running Internet Explorer on Windows XP. It's triggered when you try to access the help menu by hitting the F1 key. Whoops.
Shane Macaulay, the hacker who beat a Vista-powered Fujitsu in last week's CanSec West PWN 2 OWN contest has listed the UMPC—with virus "still likely present"—on eBay. Some say this might be Macaulay's idea of a joke, but T doesn't think it's funny when hackers joke around with exploits, especially an Adobe Flash…
Microsoft's finally patching the wicked s'ploits on the Xbox 360, which have been around since November and demoed in December, with a somewhat mandatory patch. They're pushing the update as an update instead of a security fix, and is "pulling a Sony" and including the update in all games that are published after…