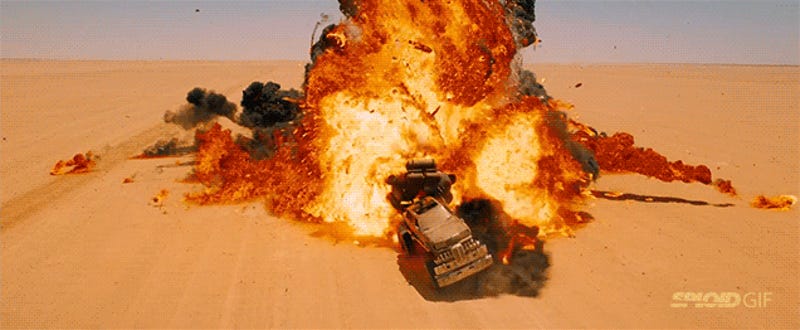 I don't know if the new Mad Max: Fury Road is going to be good or bad. All I know is that the trailer is pure eye candy made of real brutal stunts, crazy camerawork, and a varnish of pitch-perfect digital effects. It really looks amazing. I think I'm ready for yet another 80s revival film, despite the lack of Tina…
Welcome to Reading List, Gizmodo's Saturday afternoon collection of the best articles from around the web this week. What have we got today? Good stuff from Slate, The New Yorker, Outside Magazine, National Geographic, and more.
While Photoshop has become an integral tool for photographers, there's an added level of awe when you see an amazing photo created without the use of digital manipulation. Which is the exact reaction you'll have to Nadav Bagim's WonderLand series.
Nikon is demonstrating the 720p video powers of its new D300s digital SLR by tapping the talents of award-winning outdoor sports photographer, Robert Bösch, and photo journalist, Ami Vitale. The results are gorgeous.
Mmm, mind-bending USB lollipops, the "delicious new confectionary uses cutting edge Sensory Substitution Technology to transmit vivid emotive images into your mind's eye." Wait, what? Tripping via USB? Shockingly, it might actually be legit. It may seem like a total sham (and the "email for availability" link on the…