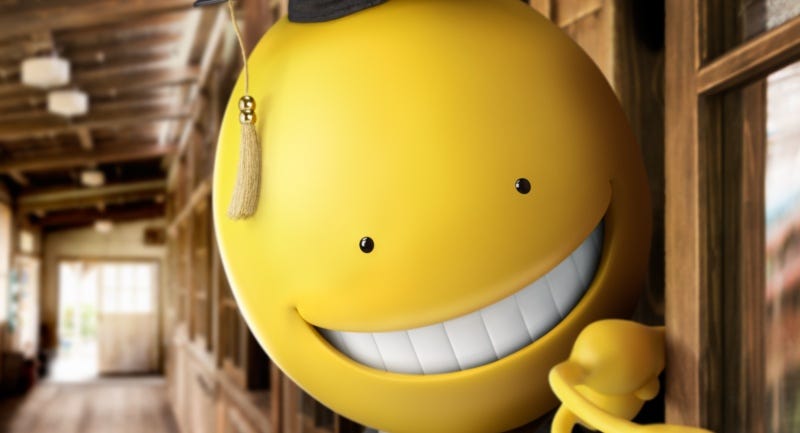 In recent memory, I can't think of a more bonkers premise for a movie than the Japanese film Assassination Classroom. Which proves I'm a little out of the loop. The film had its U.S. debut at Fantastic Fest, but is based on a mega-popular manga—which was then adapted to an equally popular anime series.

Nicolas Winding Refn doesn't collect movie posters. And yet, he's about to release a book of movie posters. It's a typical curiosity from the director of Drive and Bronson, who was at Fantastic Fest in Austin, Texas to talk about the book, which is called The Act of Seeing.
Fantastic Fest in Austin has become the premiere US film festival for genre films. For opening night, they buried people alive. Now they're unleashing dozens of new films, from thrillers to scifi. What are you missing at Fantastic Fest?