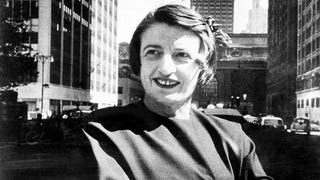 In 1936 Ayn Rand was no fan of Franklin D. Roosevelt and his New Deal programs. So it may come as a surprise to fans of Rand that the libertarian icon took money from the Works Progress Administration's Federal Theatre Project. Like a lot of money.
Obama may seem like a hip man of the people what with his Google+ hangouts and his Reddit AMAs and his talking to the kids over the Twitters and whatnot, but he's really just following in FDR's trailblazing footsteps. Because on March 12, 1933, President Franklin Delano Roosevelt became the very first president to…
Any time a plane goes down, the black box recorder, once again, becomes a mythical machine whispered about in the back alleys of news broadcasts. So Wired assembled a technological rundown on the device.