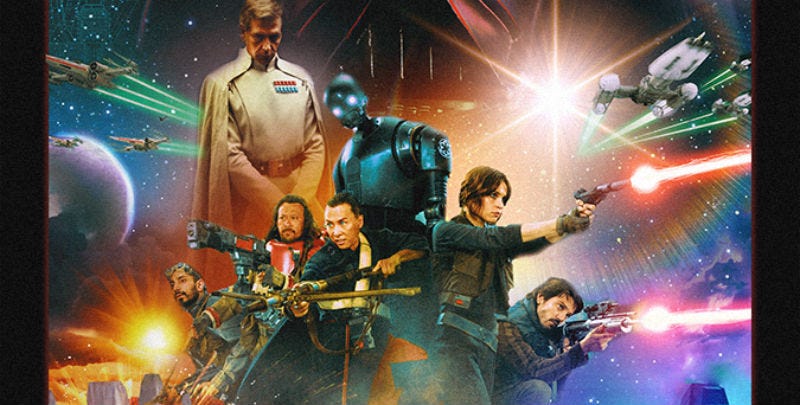 It was a good week to be a Star Wars fan. We learned and saw a ton of new stuff from Rogue One: A Star Wars Story and, well, that continues this weekend. A few more photos popped online, along with a simply beautiful fan-made poster. In case you somehow missed it, the first trailer for the next Star Wars film Rogue One appeared today. The first thing we all noticed was that it is insanely faithful to the original trilogy's look. But what was less obvious was how the story actually goes. So we went through it frame by frame, to find the hidden…
A truly great fantasy fairy tale movie is a rare thing. In the '80s, films like The Dark Crystal, The Neverending Story and Labyrinth made the cut. Guillermo del Toro's early films, The Devil's Backbone and Pan's Labyrinth, are worthy additions. And next year, we may need to add a new one to the pantheon.
British actress Felicity Jones just confirmed she's a part of The Amazing Spider-Man 2 during an interview with the Netherlands news site RTL. It's a weird place to let it slip, but since she didn't confirm her role, it's seemingly a low-key enough reveal that it's probably true. The question is, who is the…