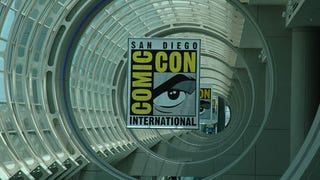 There's a lot of stuff to see at Comic Con, but one of the best parts is the SDCC Independent Film Festival. It delivers a heady, steady stream of unbridled cinematic creativity.
London's British Film Institute is running an awesome series of programs in July about how movies depict the future of humanity. When they show 2001, it will be accompanied by a live orchestra! Check out their program of events.
Buffy's feisty Emma Caulfield nervously waits for her implanted true love chip to start up in TiMER, while one man predicts the fusion between man and machine, in this years Tribeca Film Festival.