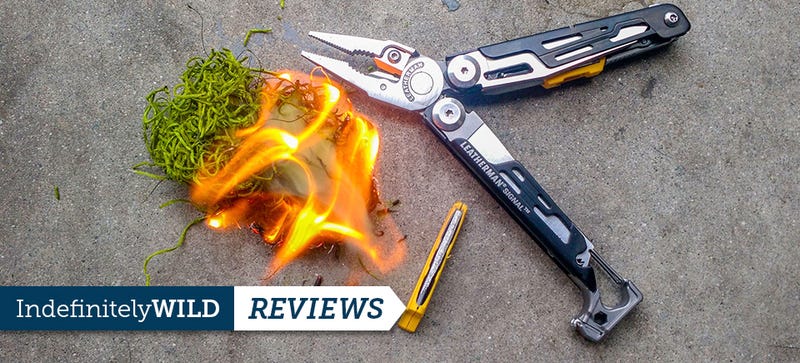 Leatherman's new Signal multitool is the first to incorporate essential survival items like a fire starter and a whistle alongside traditional tools like a quality knife blade and pliers. A one-tool solution for the wilderness?
Unless you're on some reality show trying to prove your chops at wilderness survival, it's not a crime to bring along tools that make camping a little easier. Like this simple fold-up cardboard shelf that makes it easy to get a campfire started if you're too tired to scrounge for kindling.
YouTube Mikolaj Gackowski keeps making magic happen: Like with Gangman Style, he took the video for Prodigy's Firestarter and extracted the music out of it, adding the corresponding ambient sound effects. The result is hilarious because, let's face it, music videos are kind of ridiculous by definition.
Universal wants to reboot the 1984 paranormal thriller starring young Drew Barrymore as the girl who can start fires with her mind. The reboot, based on the Stephen King novel, will have "more edge" and franchise appeal. [Variety]
A user at Niketalk forums posted up these images of an iPod nano that went up in smoke this morning. The forum user, MJair was awoken at 2 a.m. by the fire alarm going off. On a quick panicked inspection of the room, an "orange glow" near his PS3 was seen. That orange glow was nothing less than a fire, approximately a…