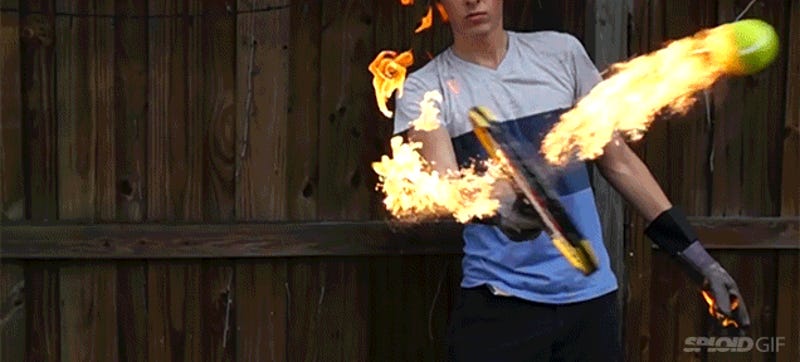 Need to have fun on a boring summer day? Get a bunch of tennis balls, drench 'em in gasoline, put some wet gloves on and then torch the balls. You can throw fireballs, play tennis with balls that have a super long fire trail, punch 'em, kick 'em and do whatever your imagination wants with real life fireballs.
Fireball is a ragingly popular, sickly sweet elixir that's taken America by storm. Fireball is also made with propylene glycol, a common ingredient in some antifreezes. That's an unsettling fact, so unsettling that Norway, Sweden, and Finland just recalled the booze. But it's not necessarily as unsettling as it sounds.
Whiskey finally surpassed vodka this year as the dominant ingredient in America's afterparty vomit. That sounds like good news, because vodka is the world's worst-tasting gin, but it's deceptive. All it really means is that we're drinking more Fireball, that cinnamon-tinged whiskey-in-name-only.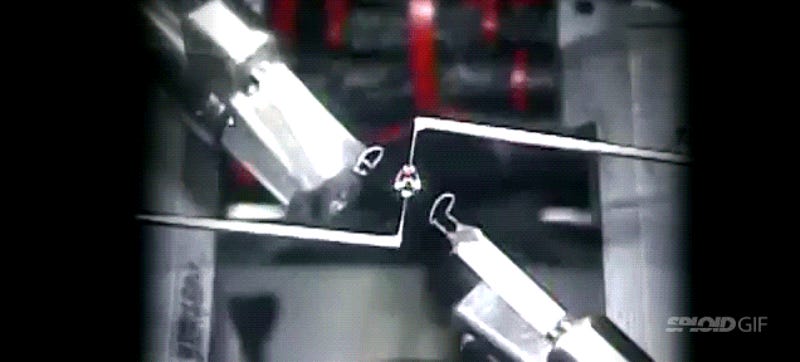 Astronaut Reid "Captain America" Wiseman keeps delighting us with his antics in the International Space Station. Here's the latest: A ball of fire materializes in space and comes alive, flying away like some kind of fairy—a flaming Tinker Bell. It was made by the FLEX-2 experiment—or magics, for all we know.
Firefighters are awesome, but it doesn't change the fact that the job puts their lives on the line. This Wi-Fi ball, courtesy of Intel, has sensors built-in that, if thrown into a burning building, could keep our bravest out of harm's way.
We've seen flamethrower trombones before, but those were peacekeeping machines compared to this one. This trombone shots fireball with a 21-foot range, has a 150 foot concussion wave and most importantly, is audible 2 blocks away. So much powah. [The Awesomer]
The shoulder-launched dry ice cannon is great, but it takes $200 in supplies. At $55, this fireball air cannon is a far better deal for bargain hunters. Actually, forget being cheap. IT SHOOTS FIREBALLS. It's better period.
Will lighters blend? Yes, they will. And the explosive results, filmed in slo-mo, have finally warmed me up to this otherwise inscrutable internet meme. Good thing we didn't try this at the Giz Gallery! [Kotaro269]