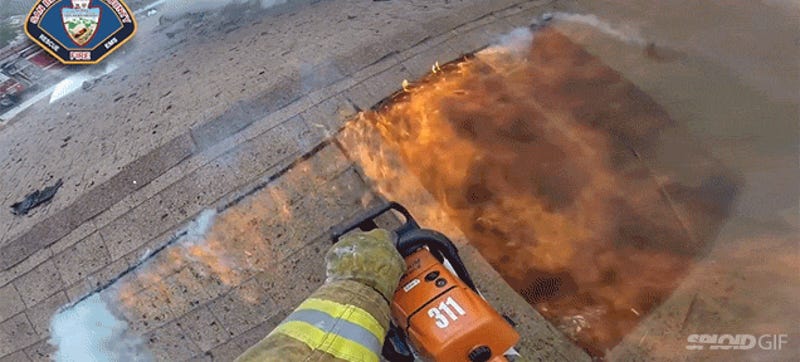 There are few job descriptions (hell, the job description is in the job title) as terrifying as being a firefighter. When things are burning, you run there. When something catches on fire, it's your job to put it out. When fire is thrown at you, you have to stare it down. It's just crazy. And though it's not like the…
What's the biggest risk the iPad 2 poses to you? Damage to your wallet? No, damage to your very flesh. Retired firefighter Hector Camacho burned himself while unplugging his new tablet. Now he wishes he "never would have bought it." Typical!
So you are a 2-pack a day smoker and it's your birthday. Congrats, you lived another year. Unfortunately you lack the lung capacity to blow out your candles. Puff the arduino dragon can help.
Back in 1931 Modern Mechanix magazine ran an article about an invention used by German firefighters to protect themselves from being engulfed in flames. The simple device consisted of a helmet with a built-in sprinkler system that connects with a nozzle on the hose. Using a hand lever, the firefighter could control…