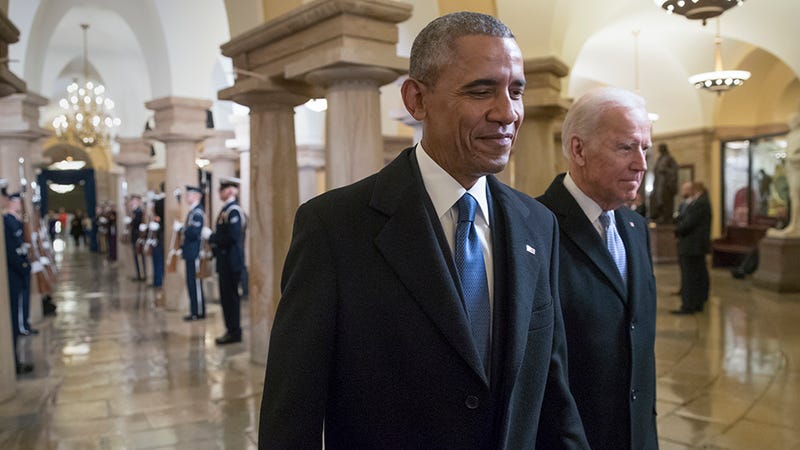 President Trump finally admitted that "this is Nixon/Watergate." But in his view of the circumstances Obama is playing the Nixon role and... someone else functioned as the "White House Plumbers." At least, that appears to be the analogy. Thus far, White House aides have refused to clarify the metaphor.
In the past, companies like Facebook and Microsoft have released so-called transparency reports about the government surveillance requests they've received—but per government restrictions, the numbers have been relatively vague. Today, Twitter just filed a lawsuit to lift the restrictions on what they're allowed to…
The report from the President's Review Group on Intelligence and Communications Technologies on the U.S. government's mass spying—domestically and around the globe— has much that's good in it. As the folks handling the only ongoing case where National Security Letters have been declared unconstitutional, we also…
The Director of National Intelligence (DNI) just today released hundreds of pages of documents related to the government's secret interpretation of Patriot Act Section 215 and the NSA's (mis)use of its massive database of every American's phone records. The documents were released as a result of EFF's ongoing Freedom…
Facebook, Google and Yahoo are doubling down on their quest for more transparency in the government—especially the intelligence community. Specifically, the three companies filed amended petitions to coerce the government into allowing them to publish details about FISA requests.
The Guardian has obtained a series of documents which reveal that, while the NSA is expected to "minimize" collection of data suspected to belong to US citizens, any "inadvertently acquired" domestic communications can still be kept and used without a warrant.
Microsoft just released data on its government requests (including FISA) too. For the last six months last year, Microsoft received between 6,000 and 7,000 government requests affecting between 31,000 and 32,000 accounts. [Microsoft]
Apple. Facebook. Google. Microsoft. Yahoo. AOL. YouTube. Skype. PalTalk. The tech companies that have been associated with PRISM have all unequivocally denied involvement with the spying program. But are they speaking the whole truth? Or are they simply using choice words to evade the real question? It definitely…
Everybody from Tea Party patriots to left wing weirdos are up in arms over PRISM, the government's ultra secret surveillance program that's been reading Americans' emails, listening to their phone calls and raking through their Internet data—among other things—since 2007. Details of the program exploded onto the…
In a historic vote this afternoon, the Senate voted to amend the Foreign Intelligence Security Act (FISA) to expand the government's surveillance capabilities and provide retroactive immunity for phone companies who participated in the Bush administration's illegal wiretapping program. The margin of victory was wide,…