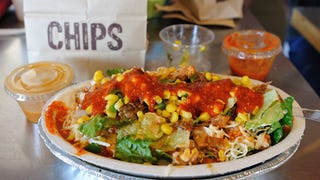 Chipotle announced it will be closing up shop nationwide for a few hours as part of its attempt to halt its ongoing E. Coli outbreak. But why hasn't the company been able to stop the outbreak, or even find the source yet? The answer isn't in the restaurant chain—it's in the bacteria.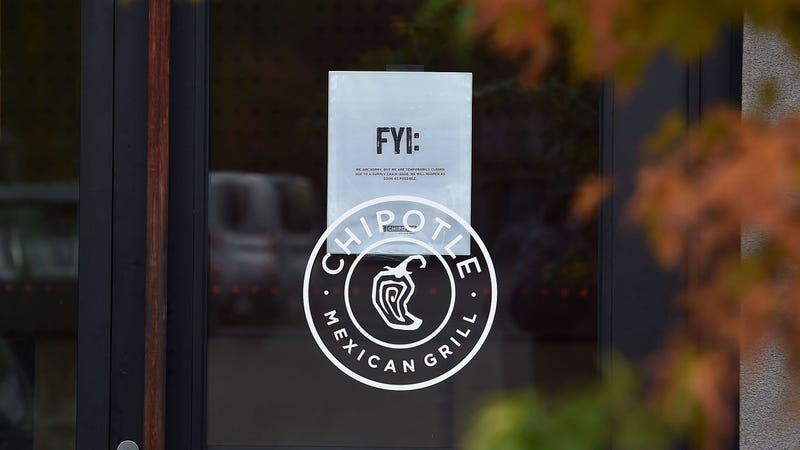 I'm afraid of food poisoning. So the never-ending news of nationwide E. coli outbreaks linked to Chipotle is terrifying. But it's not just the fear of bacteria-laced burritos that's scary. It's the faulty farming system that Chipotle's pioneered.
A startup called Clear Labs has genetically tested a bunch of hot dogs, and the results are about as weird as you'd expect. Pork DNA in the turkey dogs. Chicken DNA in the veggie dogs. But then, there was this little surprise: human DNA! Human DNA in hot dogs! And from the way the press is spinning it, you'd think…
"We need bodies in the streets before we get it." Yikes! That's never what you want to hear from a food safety expert—but in a new episode of Retro Report, we learn just how realistic that statement is when it comes to food contamination in the US.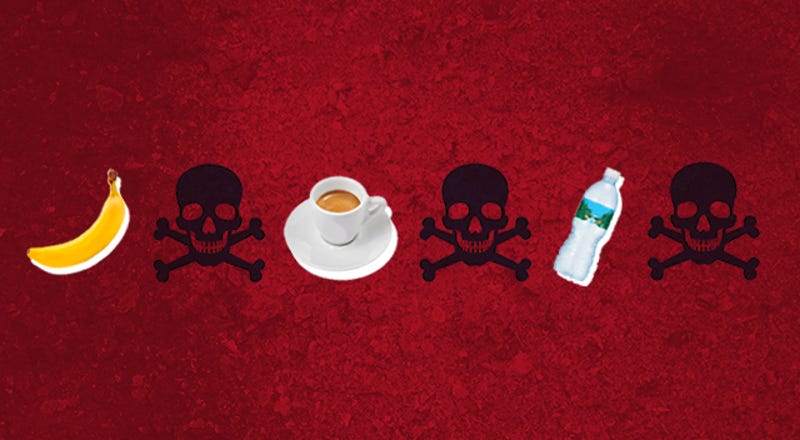 Toxicologists have a saying that "the dose makes the poison," meaning that anything and everything can kill you in large enough quantities. So here we take five incredibly common (and usually benign) foods and household items to their illogical conclusion. Ever contemplated eating 480 bananas? Don't do it.
Fireball is a ragingly popular, sickly sweet elixir that's taken America by storm. Fireball is also made with propylene glycol, a common ingredient in some antifreezes. That's an unsettling fact, so unsettling that Norway, Sweden, and Finland just recalled the booze. But it's not necessarily as unsettling as it sounds.
Recently, Stephen Colbert lampooned gadgets that track what you drink and other seemingly inane metrics. But the trend may have just found its ideal market. The Chinese search giant Baidu just introduced a pair of "smart chopsticks" designed to alert users to the presence of "gutter oil," or the illegal use of oil…
If you're one of the millions who lost power during Hurricane Sandy, you're probably wondering how long all that food in your refrigerator will last before it spoils. According to the USDA, if the power has been out less than four hours, refrigerated food is probably fine. But since it's likely that this storm will…