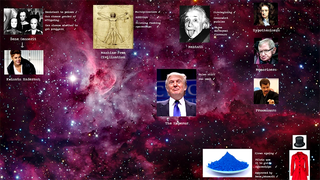 Be warned: if you have any intention of reading Dune (and please do read it, it's very good) this hilarious video from exurb1a will spoil just about everything.
Back in September, the Museum of Science Fiction announced that they were going to be releasing scholarly publication: The Journal of Science Fiction. Now, their first issue is live!
Science fiction and fantasy offer a rich legacy of great books—but that abundant pile of reading material can also be daunting. So sometimes, it's easier to fake it. We asked some of our favorite writers, and they told us the 10 books that everyone pretends to have read. And why you should actually read them.

Before we get into the concept art here, you've gotta watch the trailer for Jodorowsky's Dune, a new documentary chronicling the eponymous Chilean director's crazy-ambitious attempt to bring Frank Herbert's sci-fi classic to the big screen in the 1970s.