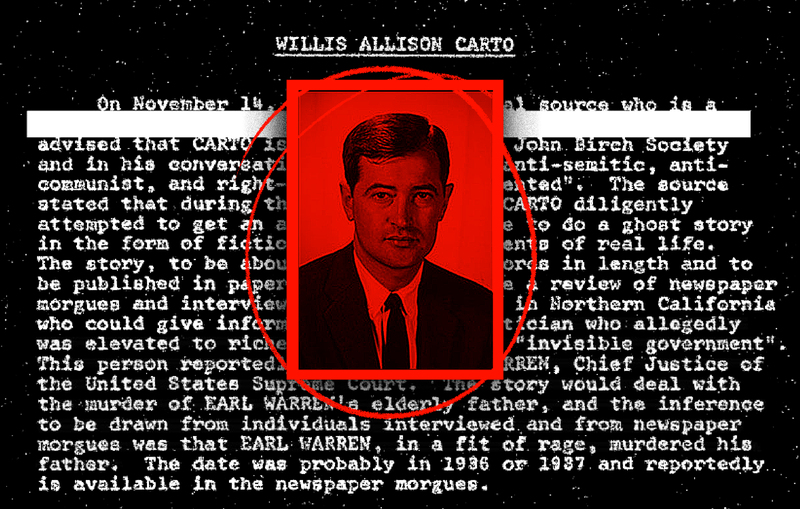 In February, Willis Carto was buried at Arlington National Cemetery alongside men and women who fought against Nazis. But perversely, Carto wished that the Nazis had won. He made his name as one of the 20th century's most vile racists, and the FBI has now released most of Carto's file in response to a Freedom of…
The neat thing about the Freedom of Information Act (FOIA) is that you can submit FOIA requests for FOIA requests. Why is this useful? It means that you can learn about documents that government agencies don't want you to see—even if all you learn about them is the name of the document. Stick with me here...

Let's face it: the cellular service providers all suck. Which one has the most dropped calls? It's just a matter of which provider sucks less, and now we find out the United States government is helping these weasels. Thanks to the FCC, we'll never know for sure which cellphone provider tops the all-time suckage list.