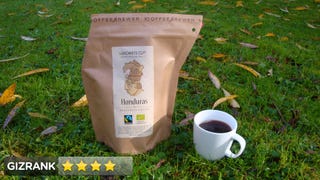 A new press pot design that recently surpassed its $15,000 Kickstarter funding goal by $2K could solve all our gritty, muddy, dirty, French press problems.
When I spied this French press—AKA press pot, coffee press, coffee plunger, cafetiere (in the UK) or сafetière à piston (in France)—my heart went a-flutter. I think it's so pretty.
Like a lot of folks, you might be considering buying a loved one some fancy coffee gear to make fancy coffee as a Christmas gift. By which I mean, you're probably thinking about buying somebody a French Press. Please don't.
Some people (ahem, Matt Buchanan) claim that the coffee maker is the worst of all possible brewing methods. Maybe so—but it's still a machine that bazillions of people use daily.