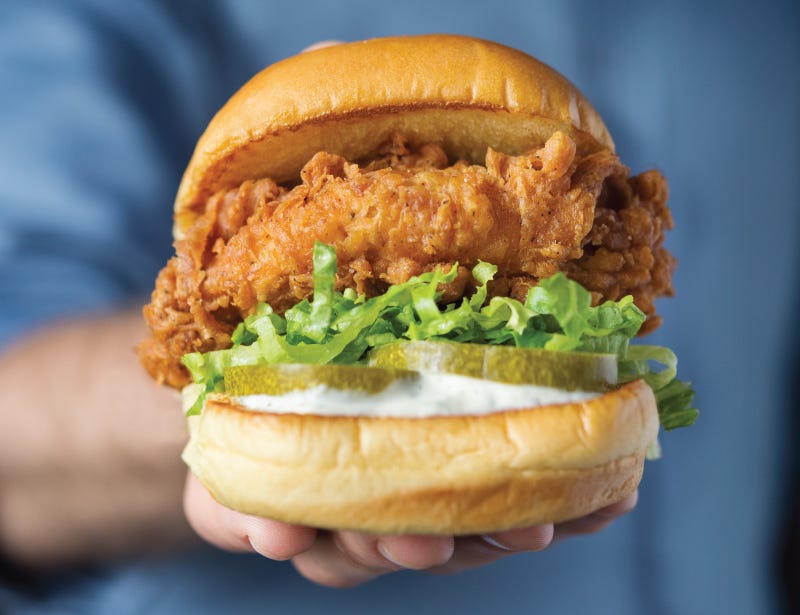 Shake Shack, perhaps the best burger chain in the world and if you disagree you probably need to see if you can get a new tongue, just announced their first ever chicken sandwich, a fried chicken sandwich that looks like the Platonic ideal of what a fried chicken sandwich should look like (if you like mayo, that is).…
My brain, it no longer works. My stomach, it's so damn confused. What is this Napoli Crispy Pizza chicken from KFC? What is this life? Because it looks like they took fried chicken and added the only thing better than fried chicken (psst, pizza) to it. So it's pizza fried chicken? Pizza flavored breading on fried…
Matthew Ramsey, the creator of this insane Pornburger says he woke up to this crispy fried chicken between two "cheeseburger waffles", sriracha mustard, american cheese and smoked bacon, and then went back to bed. I don't blame him, that actually seems like the perfect Sunday to me.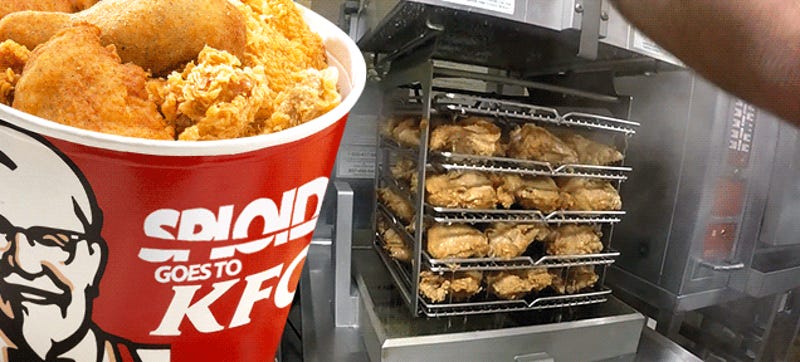 We've seen beyond the greasy curtain of fast food and discovered how KFC actually makes fried chicken from the raw animal to the final product that gets put into buckets and double downs at their stores. It's basically like how your grandma would do it—except they use an infernal magic machine called "pressure…
Like pizza? Like fried chicken? Of course you do. You have a mouth. So how quickly will you say yes to the latest frankenstein food creation that will fatten up easily excitable suburbanites: Domino's pizza made with breaded chicken crust. The world is a beautiful place.
I thought I'd seen a lot in my 24 years on this planet. Some shocking things. Startling things. Things that've given me a home, then taken it right away. But I've never seen anything like this: the Popeyes Dip'n Chick'n. Revolution.