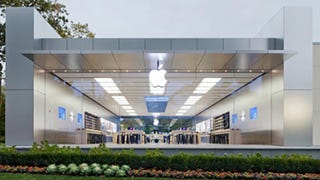 Every year thousands of birds smack their faces on the glass walls of Apple Stores, and it's very sad. But have you ever considered the grandmas? An 83-year-old fur magnate walked face-first into an Apple Store door. She's now suing for $1,000,000.
Courting controversy, Danish designer Magnhild Disington has created a range of USB sticks covered in real fur, because without fur they're "neutral in appearance and lack emotional appeal." Err...okaay.
Cheap headline jokes, ahoy! This fur lined lamp doesn't have an on/off switch. You have to stroke its hairy insides to get it to luminate. Frankly, it reminds me of that big red monster that Bugs Bunny gave a haircut to. I know, I'm weird.