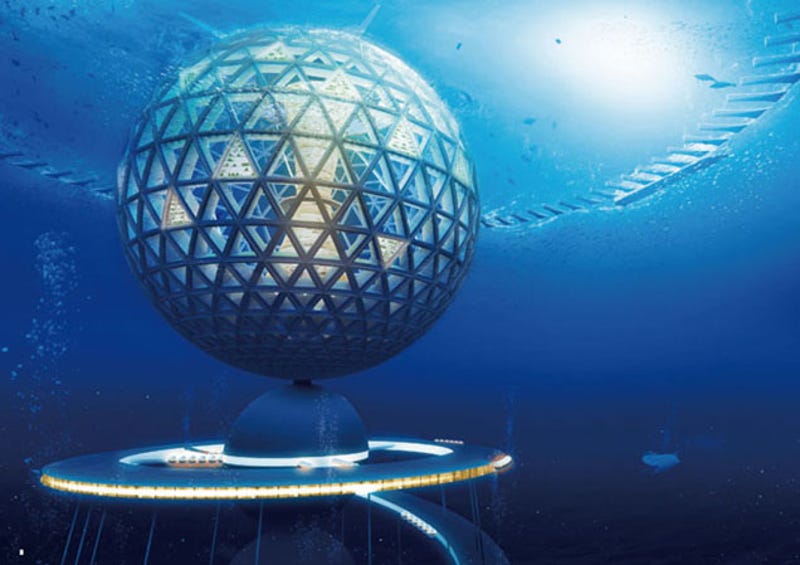 Japanese construction firm Shimizu Corp just revealed their new project: An underwater city capable of fitting 5,000 people and draw its energy from the seabed. Shimizu says the project would take five years to build and the technology required would be ready in 15 years.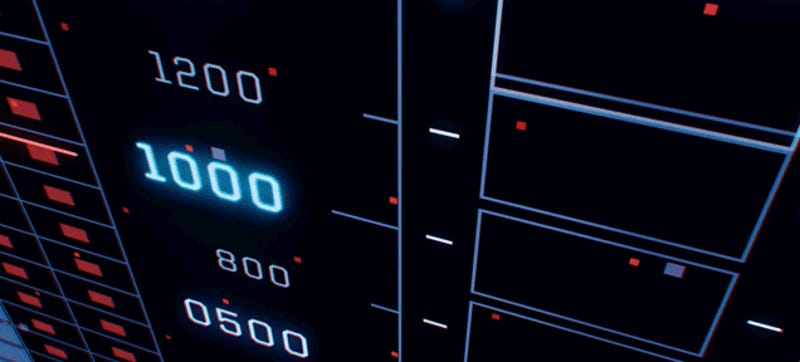 Kristoffer Brady is a San Francisco based motion graphic designer with a great hand for futuristic screen graphics. This video is a montage of his work for Simian, an upcoming independent film.
A Chinese company wants to build this incredible four-square-mile floating underwater city using the same techniques they're using for the construction of the 31-mile bridge that links Hong Kong, Macau and Zhuhai. It's incredible—the kind of stuff I dreamed about when I was a little kid.
Yes, watchmaker Ziiiro has come out with other neat, futuristic watch designs before. And it's true that you may never get used to their quirky method of telling the time. In fact, it'll most likely get you squinting and peering at the accessory for an extended period, causing your friend with the innocent "Hey man,…
Watchmakers Ziiiro have launched their two latest models, the Gravity and the Mercury, both of which share one distinctly futuristic touch: their hands have been replaced by glowing concentric circles. Good practice for when we all move to the Grid!
I think NBC's web-only Sci Fi series The Gemini Division is about an alien, or a robot, or an alien robot that somehow got Rosario Dawson to be its girlfriend. I like that. I also like the Rosario somehow got her deliciously moisturized hands on what looks like a "Windows Mobile" phone, which was kind enough to point…
We've shown you both modular and futuristic kitchen gizmos before, but now there's this new design that somehow combines the two. Dubbed Ku-b, it's a kind of sculptural, transforming cooking station with flat cooking plates, illuminated surfaces and built-in computer and screen. In closed position, it's a…
So this is what phones are going to be like in the future? That's a damn shame because this phone isn't that impressive. Nokia recently held a little competition with students at Central Saint Martins College of Art and Design. They challenged students to design a phone for the year 2015. The winner received a cash…