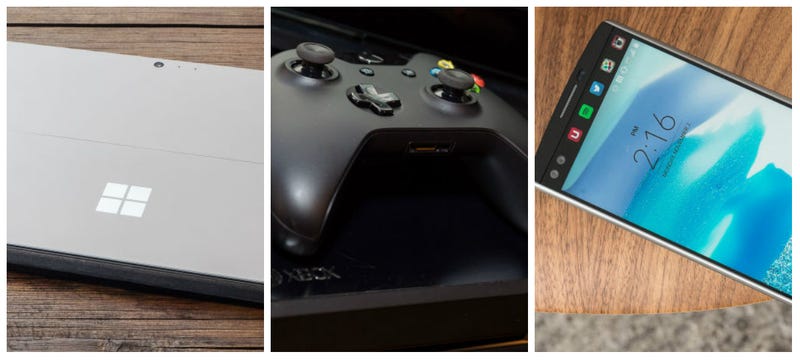 The end of the year is always a quiet week for breaking news, with many companies writing off the last two weeks as kind of hybrid "holiday-vacation." But rumors on the other hand, well they're just warming. With the Consumer Electronics Show starting next week in Las Vegas, there's plenty of hearsay out there.
In 2010 the Panasonic LX5 was a glorious pocket camera—it still is. It offers full manual controls for enthusiast photogs that want them, superb image quality, and beautiful Leica-styling to boot. Though it sticks with the slick look, the new Panasonic Lumix DMC-LX7 is more than a spec-bump; it's a faster, more…
To register how deeply disappointed I am by Logitech's G500 gaming mouse, you have to understand how much I really love Logitech's gaming mice.
The G500 succeeds the popular G5 Laser Mouse with greater accuracy (up to 5700dpi, adjustable on the fly), and a broader thumb rest. Logitech also has a new budget noise-cancelling headset called the G330.
Because this Invisio G5 Bluetooth headset is the world's smallest Bluetooth headset, there's probably only one big reason why you're buying it. You don't need a test to tell you that it's the smallest headset. But you do need a test to tell you how well it feels in your ear and how well it handles call quality.
You already read the headline. So you already know that the Nextlink Invisio G5 is the world's smallest Bluetooth headset. So I'm wasting your time. We're retreading old ground. You want to know one thing—just how small is this headset? 3.3cm long and 1.6cm wide, or 1.2in long and .6in wide for the less metrically…
Man wants a G5. Man begs online. Man gets $5,000. Man blows up Mac. Cyber-begging: when you're too lazy to work.
iMac G5 is Apple's first real foray into modern multimedia goodness and definitely a harbinger of things to come. Geek.com reviews this new standalone PC and finds that its the little differences that stand out in this new incarnation of the iMac.

We've got a man on the inside. Hopefully we'll have a bit of info soon. The Apple store is now down, so expect some hardware announcements.
Ok. First off, this Mac is so thin that they might as well take off the stand, add a touchscreen, and call it a tablet. Barring that possibility, let's look at what we've got.
I'd hardly call this thing a G5 when it doesn't even have the sexy stylings of an Apple G5 of some sort, but that's ok. The G5 is a cute massager that offers a deep, relaxing drubbing via interchangable heads. The price ranges from $350 for a model to keep at home when your sig. other is at work for a personal…