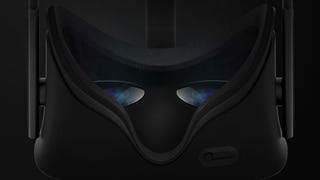 We've always known that good virtual reality wouldn't come cheap. From the beginning, Oculus used beefy gaming PCs to show off its VR headset. Now, the company is revealing the specs you'll need to get those experiences on the final Oculus Rift—and it looks like you'll be spending $800+ just for the desktop computer.
One year ago, at CES 2014, Valve introduced a new kind of gaming PC, a Linux game console with a gamepad designed to be good enough to replace a mouse and keyboard. 14 PC manufacturers were on board, each creating a Steam Machine in its own image. And then... crickets. What the heck happened?
Alienware is famous for two things. One: selling ever more powerful gaming computers. Two: making them look like they were designed by aliens. But its latest full-size desktop gaming PC isn't just another box sculpted to look like it's out of this world. In fact, the new Alienware Area-51 is trying to challenge the…
Digital Storm's superpowered BlackOPS PC line added an Assassin this week. It's "the industry's most vastly superior vertically cooled" rig around, and it still looks like it could power the Death Star.