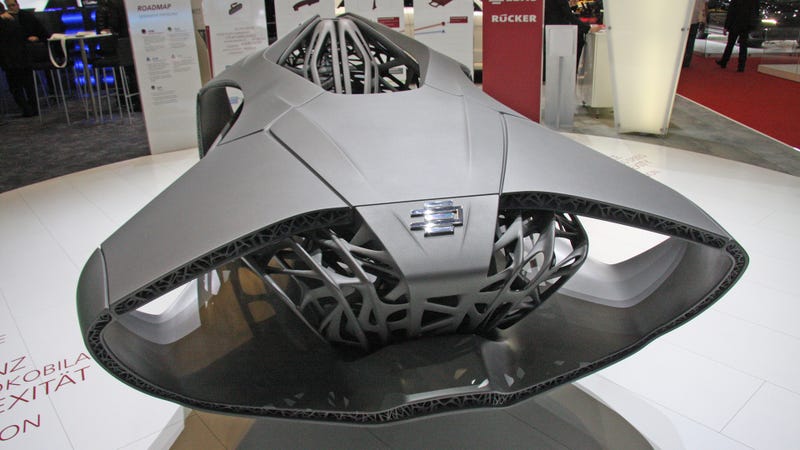 EDAG is a German design and engineering firm that has been working with most car manufacturers for the past four decades and also built a Pontiac Solstice shooting brake because wagons rock. Their latest concept is a 3D-printed composite passenger cell that was inspired by turtles and goes beyond today's possibilities.
While you might have expected Apple's CarPlay iOS system to appear in a Tesla, the winner of this race is Volvo, who will be using Apple's software for hands-free connectivity in all their future models. Here's the first hands on with new system straight from the Geneva Motor Show floor.
The guys over at Jalopnik had a chance to get up close and personal with the Morgan LifeCar hydrogen fuel-cell prototype at the Geneva Motorshow, and boy does it look like an awesome chunk of eco-sport goodness. You can see in the gallery just how close the real deal matches the design sketches.
This is the sQuba, a concept—but very real—car devised by James Bond fanatic Frank Rinderknecht who, when he's not channeling the spirit of 007's gadget mentor Q, designs classic concept cars for a living. The amphibious two-seater has been made from a Lotus Elise, with three electric motors replacing the petrol…