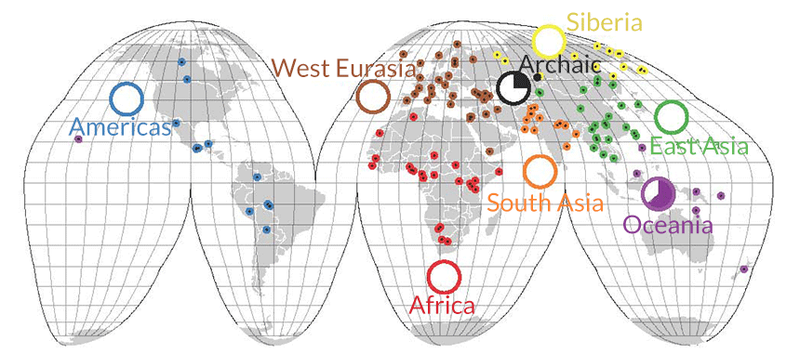 Our ancestors weren't blessed with smartphones, WiFi and Amazon Prime, but for what it's worth they did have a little extra DNA. According to a study published today in Science, Homo sapiens have shed about 40.7 million base pairs of DNA since migrating out of Africa nearly two million years ago.
In this month's issue of the Atlantic, there's an interesting theory put forth in a story about biowarfare. Drawing on advances in genome decoding, the previous revelations that any stray materials containing the president's DNA are frequently destroyed, and that Hilary Clinton has ordered the collection of DNA from…
One of the great mysteries of early human evolution is what happened to extinct hominin groups like the Neanderthals and Denisovans. These were human groups who lived in Europe and Asia for hundreds of thousands of years before Homo sapiens started streaming out of Africa and taking over the world. Now, an…
PZ Myers—a biologist and associate professor at the University of Minnesota, Morris—has a thing or three to say about Ray Kurzweil's claim that we'll reverse engineer the brain by 2020. Personal attacks aside, he makes some strong points.