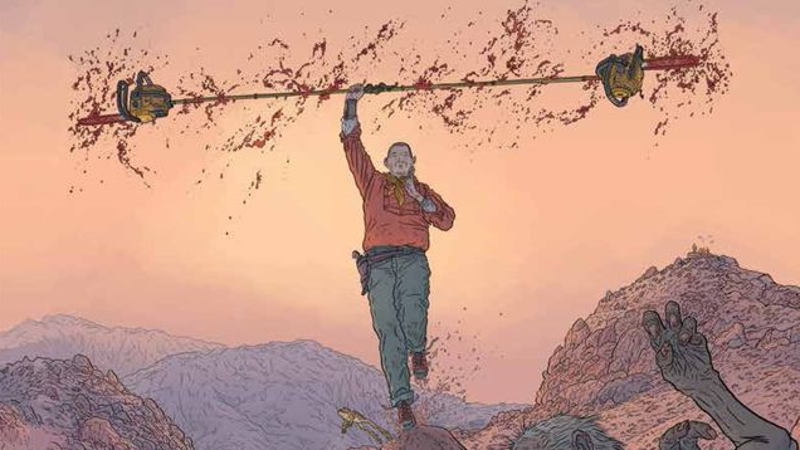 Comics are a visual medium—but most comics still rely heavily on narration and dialogue. Once in a while, though, a series, a single issue, or even one great scene in a comic will forgo text, or keep it at a minimum, to tell a gorgeous story with just images. Here are 10 pieces of comic art that don't need words to…
We constantly get our hopes up for upcoming movies... and then they let us down. It's easy to get sucked into the hype cycle, as people talk up their projects — but sometimes, you can tell just from the way people talk about a film that it's probably not going to work. Here are eight key phrases that usually indicate…
I'm so glad the latest videos in Honda's bizarre, toy-themed adverts are for good causes, because otherwise... well, these would be just as nightmarishly terrible, but there would be nothing hopeful to feel about after watching them!
One of the best parts of growing up in the 1980s were the awesome action-packed commercials for G.I. Joe toys. They featured kids actually playing with the vehicles and figures, re-enacting scenes of heroism as the Joes battled Cobra. The folks at Movieclips clearly enjoyed those ads too, as they were inspired to …
Ask any kid who grew up in the 80s who the best member of G.I. Joe was, and they'll unequivocally say Snake Eyes. Not that goody-two-shoes Duke, not that crazy drunken pirate Shipwreck, not even the Tae Kwon Do-master Quick Kick.
This t-shirt investigates the oft overlooked "other half" of the battle. So if knowing is half the battle, what's the other half? Lasers. 25% red. 25% blue. We''ll all sleep better having reconciled this age-old conundrum. $20 [Nerduo]
Hey, while we're at it, let's take a look at the G.I. Joe: Rise of Cobra ad that's going to show tonight during the game. It also features explosions and sexy women, and... dialogue.
Underwire's Annaliza Savage has published an intriguing video on The Sex Life of Robots, which shows animated bots made out of modified Barbie dolls and G.I. Joes doing naughty naughty things in gritty robot land.