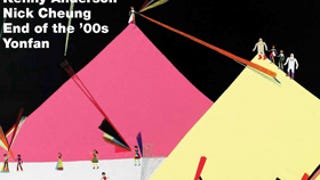 Awesome pop culture magazine Giant Robot is in trouble after what they call a "brutal" 2009. They're looking to raise $60,000 to make sure they can survive the year, and you can find details on how to help here.
Tetsujin 28-go (exported to the US as Gigantor) was the first manga to feature a giant robot, back in 1956. Now visitors to Kobe can see the giant robot in person, thanks to this 60-foot tall statue. [via DVICE]
Soon Megatron will be conquering theaters, but would he really be the greatest robot if he didn't have Megan Fox in his orbit? Take our poll and vote on which giant robot is truly the most smashing.