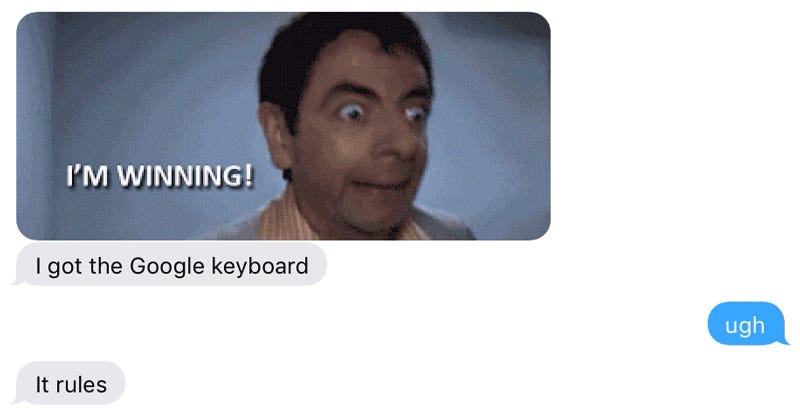 Last week, Google released a new, gif-friendly keyboard that lets you choose from a selection of Fun animations. Perhaps you're feeling particularly Mr. Bean-frowning-against-a-blue-background. Or maybe you're in more of a you-go-glenn-coco-scene-from-Mean-Girls mood. That's fine. But when it comes time to express…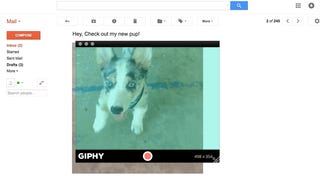 Gifs are a much-loved online medium for capturing that perfect animated emotion, but they can be damn hard to make. You either need to find a favorite automated tool, or at least be semi-fluent in Photoshop. Giphy's lowering that technical barrier by introducing Capture, a dead simple way to quickly capture anything…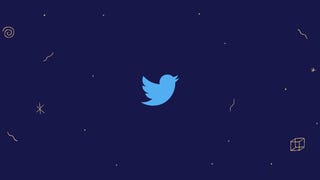 In a move aimed at persuading more young internet-type people to use Twitter, Jack Dorsey and friends are integrating Gif search into its social network, following many messaging apps' footsteps. The integrated search is a combined partnership between venerable Gif havens Giphy and Riffsy.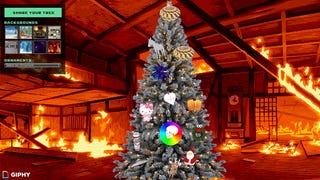 The animated image enthusiasts at Giphy have dreamed up a cute way to spend the next five minutes of your life. Take a moment to decorate your very own kitschy GIFmas tree.
Annoyed that GIFs don't automatically start playing in your Twitter feed? Of course you are, and just as they did with Facebook, Giphy has your answer. Now, any time you link to one of Giphy's GIFS in Twitter, it will be broadcasted to the whole world whether they like it or not.