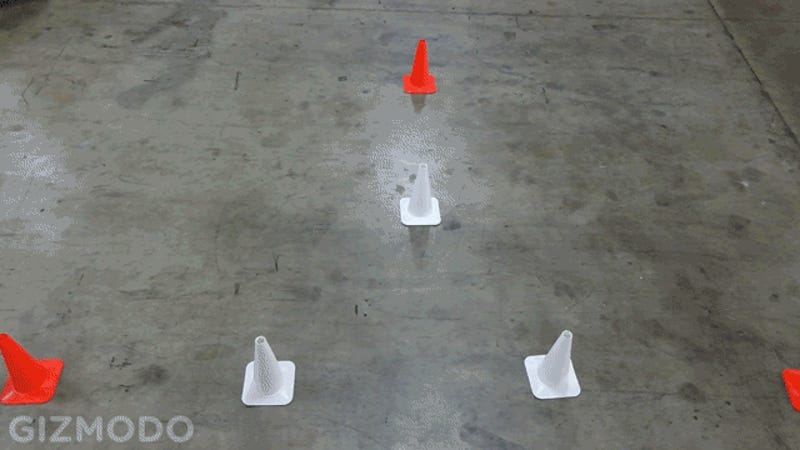 Last year's Crazy Cart gave kids the ability to drift to their heart's content, but there was one catch: with a maximum weight capacity of 140lbs, most adults couldn't ride it. No longer, the adult-sized Crazy Cart XL brings 17mph sideways hijinks to everyone. And we rode it.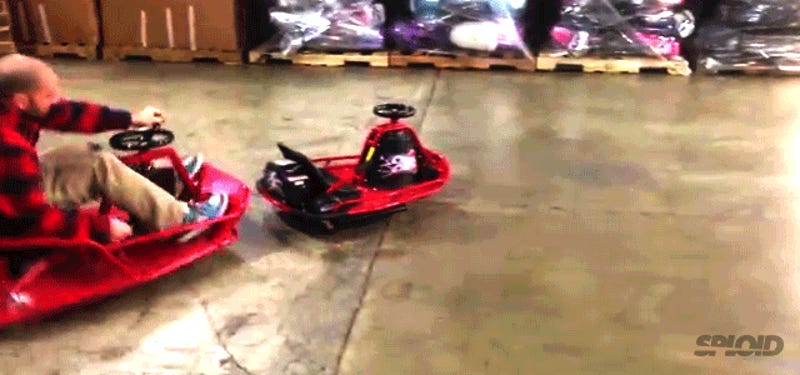 I don't want much. A bed to sleep on, a nice pair of shoes, some beer to drink and I'm good. Or so I thought. Now I could care less about any of that because all I want in my life is this drifting Crazy Cart XL. It's basically the real life version of the cart in Mario Kart.

It may not drive very fast (yet!), but this awesome go-kart, which can hold a grown child and seemingly also an adult, is definitely cool. It's a veritable lego chariot!
Well, it may not actually compare with KITT, but get a load of this go-kart-inspired concept from Florian Dobe. It sports tiny 10-inch rims and seats that can fold into the body to create a sculptural look when not in use. Given the fact that no performance specs exist, it appears that the main focus of the designer…
As soon as we saw this briefcase-full-o'-go-karts, we immediately began trying to figure out how to somehow get our hands on one. Winding around inside this smartly styled steel briefcase is about 6 feet of track, where you can race the two tiny cars against each other using two wheel-shaped wired remote controllers.…