Some shocking news reaches us via the Google blog today—apparently three Google employees have been convicted in an Italian court over a video uploaded to Google Video back in 2006. Scarily, they had nothing to do with it.
YouTube stablemate Google Video, which tragicomically never made it out of beta, will stop accepting uploads in a few months. Plus, other no-name Google services are dying. Goodbye! [Google Blog via NoWhereElse]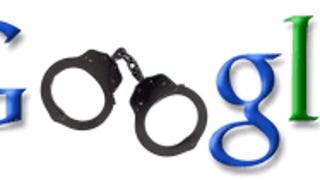 It's being reported today that four Google employees will be charged with "defamation and failure to exercise control over personal data" in Italy. This all stems from a video posted to Google Video in 2006, which showed four teens teasing and harassing a boy with down syndrome. Google removed the video within a day,…
Sure, it's easy to blithely state that DRM is annoying and sucks. But the fact is, it really can leave you holding vaporous media that you paid real money for, like when a vendor closes up shop or switches to new DRM. Last 100 rounds up five stores that have done just that: Major League Baseball (switched DRM, nuking…
The Pitch: D-Link's PC-On-TV (DPG-1200) player can stream YouTube, Google Video, Veoh and other streaming video sites from your PC to your TV. It can also watch MPEG-4, AVI, or any video content using any video player on your computer to stream over either 802.11g or a 10/100 Ethernet connection. Price: $199.
The Catch
Word on the Web is Google are shutting down their—not so hot—premium service branch of Google Video. This would not be a big deal if upon closing any content that was purchased still remained playable—but this is a big deal because any purchased content will be rendered useless when Goggle sticks the knife in on…
If you're not familiar with Orb, it's both a streaming and a broadcasting solution to get audio and video onto your TV. They've just introduced a new version of Orb MyCasting that works with the Xbox 360, Wii, and PS3 game consoles. This means you can now play back pictures, music, and movies sitting on your computer…
The 1995 book The Road Ahead by Bill Gates included a CD-ROM with video of what the classroom of the future would look like.
The paleo-future of 1995 is filled with ethnically diverse students academically engaged by the high-tech presentations of their fellow classmates. The teacher brings the class to attention by…

Richard Silver, inventor of the totally awesome-except-not Electric Slide, has been filing DMCA requests left and right against YouTube and other outlets to make them pull down videos of people performing the dance—if you can call it that. Not only does he claim a copyright on the moves, *snicker* but he says that
…
Using its nearly ubiquitous AdSense network, Google is going to start delivering video ads from The Wall Street Journal, Life/Style Television and others to a small group of sites that choose to test the new program. Like their standard text ads, the video ones will be determined contextually. Of course, we can expect…