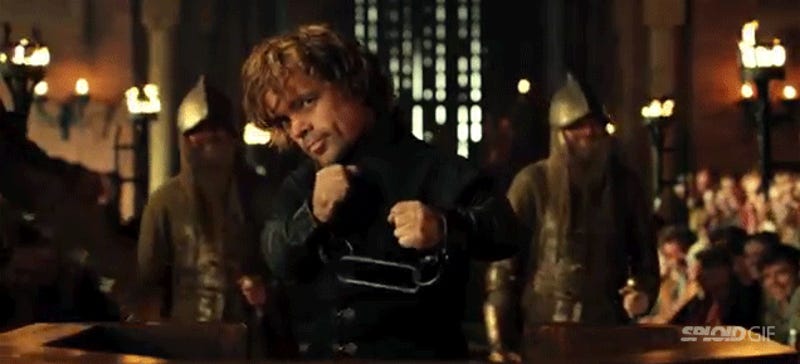 Sunday, Sunday, SUNDAY! That's when Game of Thrones comes back, and you need somewhere to watch it. But wait! What if you don't have cable or an HBO package? Luckily, you don't need it anymore—these days, you can legally stream HBO over the internet and onto virtually any device out there. Here's how.
Season 5 of Game of Thrones will certainly toss some plots from the books they're adaptations of. This article attempts to guess at what happens in Season 5. Please comment with your thoughts and opinions on the probabilities. Spoiler warning: This article assumes you are caught up with the five published A Song of…
Si eres de los que se pierden viendo Juego de Tronos o hace ya mucho que leíste los libros de Canción de hielo y fuego, la última creación de Nigel Evan Dennis te va a encantar. Este diseñador ha creado una infografía homenaje a la popular serie de la HBO en la que repasa todos los personajes, casas nobles, grupos…
We were pretty excited when HBO added to its online shop a life-size replica of the iron throne from Game of Thrones. And if anyone at HBO is interested in having us review one of these $30,000 "office chairs" (ahem...), we'd certainly not turn down a review unit.