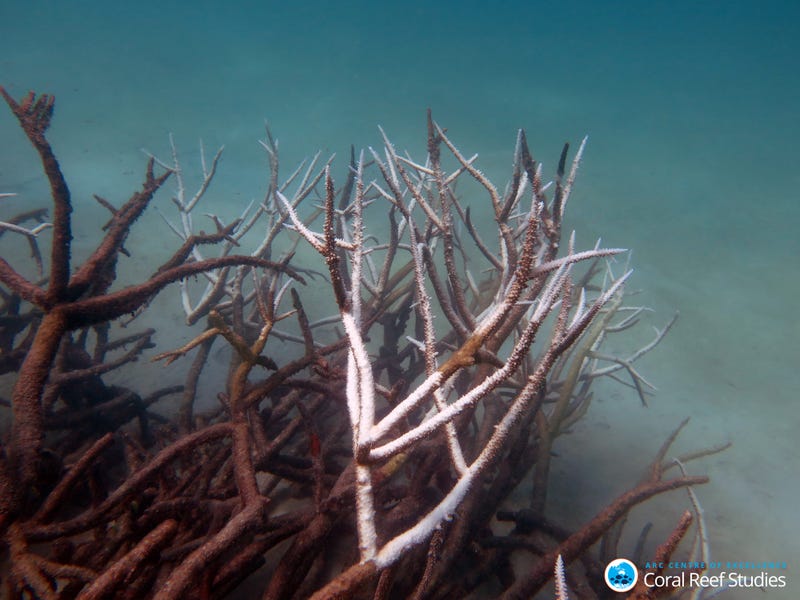 We've known for a while that the Great Barrier Reef is dying, but new numbers from the ARC Centre of Excellence for Coral Reef Studies drive home exactly how much of it has been affected by mass bleaching.

It's no secret that the Great Barrier Reef is in the midst of a mass die-off, nor that scientists believe the coral bleaching event is related to climate change. But apparently, Australia couldn't bear the thought of putting these inconvenient facts together on paper. The country's Department of Environment censored a …
The Great Barrier Reef is one of the most celebrated ecosystems on Earth—and it's dying. Months of extreme heat have turned thousands of miles of pristine habitat into an endless watery graveyard. This year's coral bleaching event comes as a warning. If we don't bring carbon emissions down fast, the Great Barrier Reef…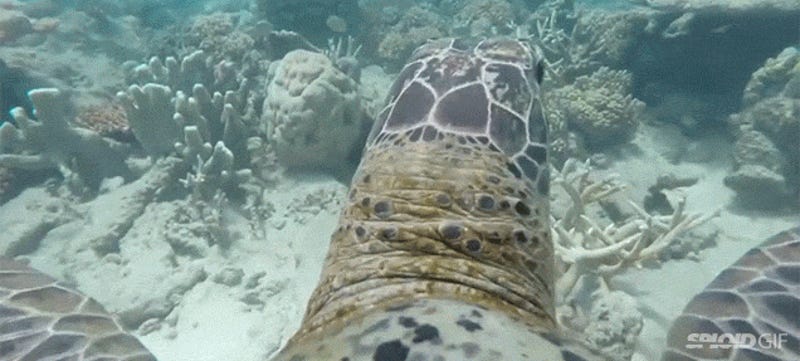 I'm not saying I'd trade places with this turtle but imagine how wonderful a life this little guy has. He enjoys things slowly, his body is protected by his home which is always attached to his body and he can just dip into the Great Barrier Reef and swim in the ocean whenever he wants to. That sounds like a life…
The Catlin Seaview Survey is a Google and University of Queensland project using a nifty underwater camera rig to create a zoomable, 360-degree image of Australia's Great Barrier Reef. Destin from SmarterEveryDay got to hitch a ride with the team that records this sea-floor Street View. You don't want to miss this.
Okay so this whole thing isn't ideal, but it's also not as bad as it sounds. Basically on Tuesday there were two Navy AV-8B Harrier fighter jets that had launched from the USS Bonhomme Richard aircraft carrier and were doing a training exercise. They planned to drop bombs on Townshend Island bombing range, but were…
Simply naming an area like Australia's Great Barrier Reef as a World Heritage Site isn't going to protect its delicate ecosystem. To prevent poachers, fisheries, and inconsiderate tourists from damaging the reefs and disturbing its residents, Australia is building a fleet of solar-powered shepherd ships.
The Great Barrier Reef is 1,800 miles long and home to a quarter of the world's ocean species. So it's no wonder that marine biologists, fearing its pollution-driven demise, started freezing corals so they can preserve them for later.