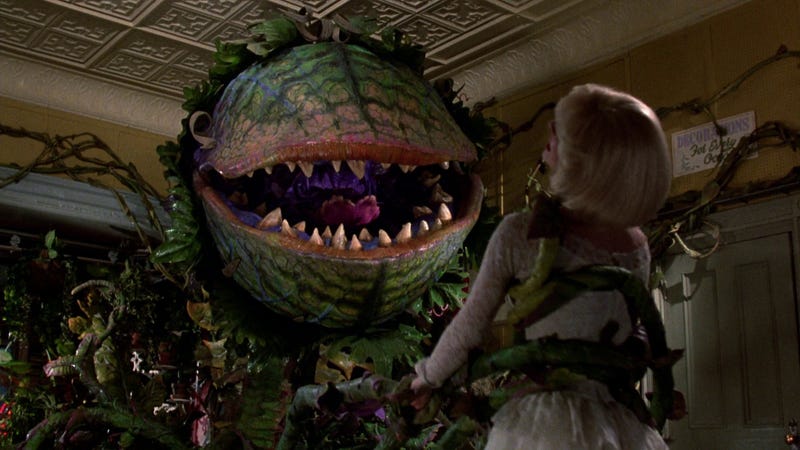 Fans of shows like Supergirl, The Flash, Arrow, and Legends of Tomorrow have probably wondered if those characters would ever make it to the big screen. Well the executive producer of those shows did just sign on to do a big Warner Bros. movie, but don't expect any superheroes. Just one super hungry plant.
Eight years after its release, Iron Man is still very much the defining movie of Marvel's cinematic universe, representing everything Marvel stands for with its approach to superhero movies. But if Greg Berlanti, the man behind the Arrow, Flash, Supergirl TV series and more had had his way, it would've been quite…
Are you ready for another sexy vampire soap opera? Just a couple years after its Dracula show crashed and burned, NBC is ready to try again. Greg Berlanti, producer of The Flash, Arrow and Supergirl will make a pilot called Brides, which follows three female vampires as they live in modern New York City.
The new Supergirl TV show takes place in a world that already has Superman—and that's a huge part of the show's format. We know that the Man of Steel is out there, doing his incredible feats. So how long will Kara be feeling like second best to her cousin Kal-El? We asked the show's producers at Comic-Con.
NBC has ordered a pilot of Blindspot from Greg Berlanti (Arrow/Flash/Supergirl). Blindspot "begins with a beautiful woman, covered in a "road map" of tattoos, discovered naked in Times Square. Her mysterious ink sends the FBI on an intense journey which, ultimately, reveals her true identity." [TV Line]
Melissa Benoist, best-known as Marley Rose on Glee and Nicole in the movie Whiplash! She's not blonde! This is easily fixed! But come to think about it, why does Supergirl have to be blonde? It's not like Superman is blonde or anything. Anyways, this casting for the potential CBS series works for us.
We heard the rumor, but now it's official — Warner Bros. TV has greenlit a Supergirl to be executive produced by Arrow mastermind Greg Berlanti and Ali Adler, who made No Ordinary Family with him. I'd say this make the odds of Supergirl joining Arrow and The Flash on The CW not insignificant.
Remember that Green Lantern big-screen project? You know, the one that will no longer be a comedy starring Jack Black, as scripted by Robert Smigel (Triumph the Insult Comic Dog, TV Funhouse)? The one that was stuffed out then resurrected again, once the Justice League movie fell apart? The one that won't star David…