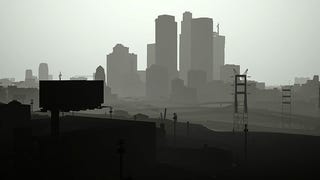 Todos los videojuegos actuales presumen de texturas detalladas para dar el máximo realismo, pero ¿qué pasa si las quitamos? En el caso concreto de GTA, obtenemos una versión extraña y un tanto siniestra de Los Santos, una que no nos importaría visitar.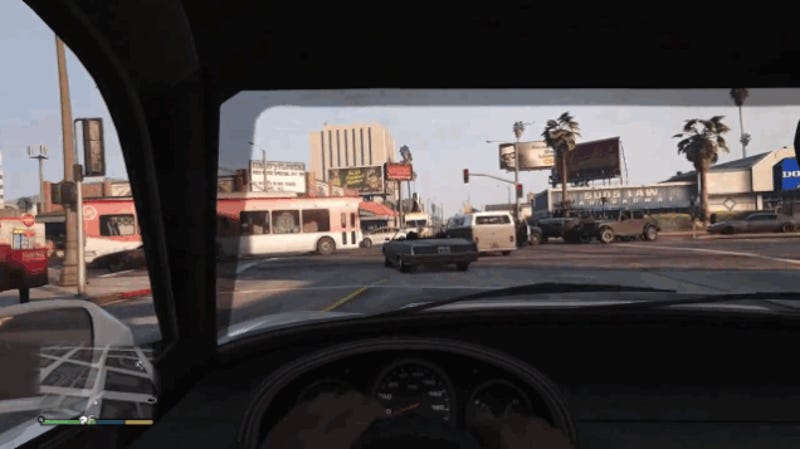 Los eventos completamente casuales y aleatorios son una de las mejores parte de GTA V. La IA del juego no siempre responde como debería, y a veces eso se traduce en situaciones completamente fuera de control que no tienen nada que ver con lo que hacen los jugadores. Este apocalíptico atasco de tráfico es un buen…
La versión online de Grand Theft Auto 5 comenzó a funcionar el uno de octubre de 2013. En un año, han pasado por el juego más de 33 millones de jugadores de 224 países que han invertido más de 2.330 millones de horas. Estas cifras son solo el principio de una infografía elaborada por la propia Rockstar en la que…
Los abogados de la actriz estadounidense Lindsay Lohan acaban de presentar formalmente una demanda contra Rockstar Games. La razón es, cuanto menos, extraña. Lohan asegura que el estudio se ha basado en sus rasgos y su vida sin permiso para crear uno de los personajes de Grand Theft Auto V.
The calm, magical voice of Morgan Freeman—impersonated by Jason Stephens—makes us forget that GTA V is full of murder and turns Franklin's vacation in Los Santos into a peaceful tale.
El lanzamiento de la nueva entrega de Grand Theft Auto ha sido todo un éxito. Los primeros datos de ventas hechos públicos por Take Two Interactive son simplemente apabullantes. En sus primeras 24 horas a la venta, GTA V ha recaudado 800 milllones de dólares.
Apuñalan a un joven para robarle el GTA V. La expectación en torno a Grand Theft Auto 5 ha sido tan grande, que era raro que los primeros días con el juego a la venta no se saldaran sin incidentes. Ayer, un grupo de personas sin identificar han apuñalado y golpeado con un ladrillo a otro joven de 23 años para robarle…