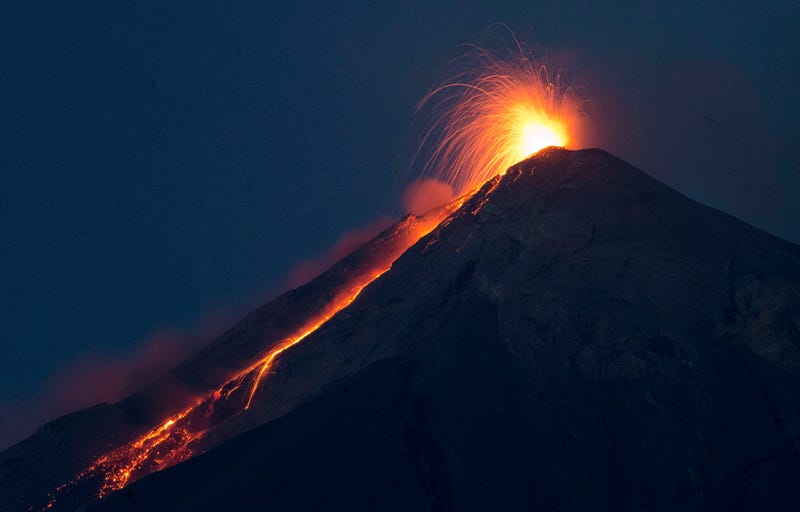 Following his deportation from Guatemala, anti-virus mogul turned public train wreck John McAfee is back on U.S. soil. It doesn't seem that he's back on solid ground though, so to speak. Earlier this morning McAfee gave a characteristically far-out interview on CNBC's Squawk Box.
Next in line at the great journalistic jungle buffet is Vice, which sent down two dudes to chat with paranoid/fugitive John McAfee and reprint his various insane thoughts. And more: they forgot to clear GPS data in an uploaded photo.
[Noticed by ]
The world is trying to swallow Guatemala, one terrifying sinkhole at a time. The latest occurrence woke 65-year-old Inocenta Hernandez, making her think there'd been a car crash outside. There wasn't. The sound was a 40-foot chasm opening directly under her bed.
Finally, someone got a helicopter and filmed the Guatemalan Gates of Hell. The 200-feet deep sinkhole—which swallowed a clothing factory—was caused by tropical storm Agatha's torrential rains. What I want to see now is someone exploring the bottom.