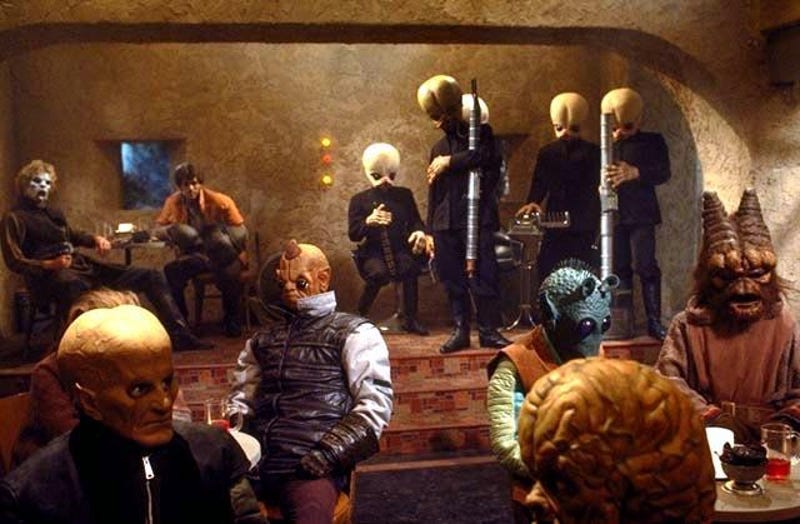 When we caught up with Adam Savage at San Diego Comic Con, he was excited to talk about all things Star Wars. For one thing, he's got a special Star Wars episode of MythBusters coming up. For another, though, he visited the set of The Force Awakens, and saw something really, really cool.

Following yesterday's news that Konami would be pulling Silent Hills teaser P.T. from the PlayStation Store next week, director Guillermo del Toro told the audience at a San Francisco Film Society event that his collaboration with Hideo Kojima is no longer a going concern.
Have you seen Pacific Rim yet? We really liked it in all its creature-tastic, city destroying splendor. Watch this short behind-the-scenes video to hear about how it was all put together.
When you have giant monsters fighting giant machines in a movie, my god, you have my interest. When you have Guillermo del Toro direct your movie, my god, you have my interest. When you have Jax Teller from Sons of Anarchy and Stringer Bell from The Wire in the same movie, my god, you have my interest. And when you…