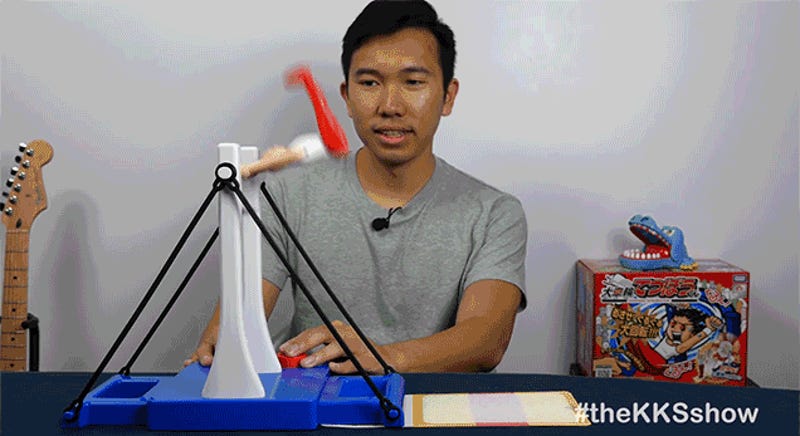 You can do everything from fly fighters jets, to steal cars, to fight wars in a video game, but there will always still be something appealing about games like this gymnastics challenge that test your timing and reflexes in real life. Plus, it just might give you the skills you need to try out for the Olympic games…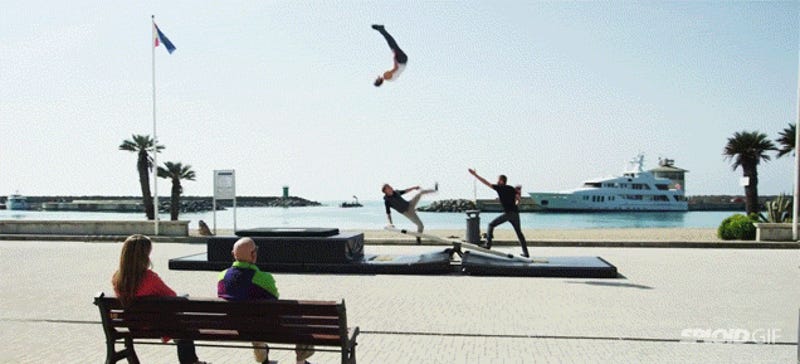 I think we should re-visit the playgrounds of our childhood to see how much fun we can have now. Because if it's anything like these guys from the Streaks Show, it looks like it'll be an insane amount of fun. I mean, they used a seesaw to basically jump flip out of the world of physics and gravity and momentum.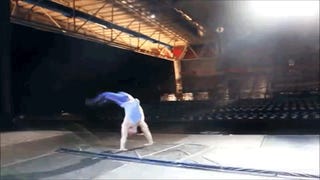 Gymnast bot has wowed us time and time again, but we just can't get enough of its aerobatic antics. Every time a new video is posted this tiny robot is pulling off some impossible feat, but perfectly sticking a landing is nothing compared to what it can do now.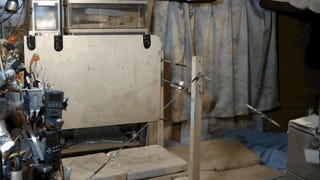 Youtuber hinamitetu has engineered a squadron of robot gymnasts capable of executing flips, handsprings, and high-bar acrobatics. Bots capable of entry into other artistic events are sure to follow. In this, his latest video, one of hinamitetu's creations performs a flawless quadruple backflip and sticks the landing…
We've seen this bot before. Just this past March, we witnessed it stick a near impossible landing. And now it's stuck a quadruple backflip, which by all accounts appears to be it sixteenth feat of heroism. What can't this little guy do? Nothing.
We can't get enough of these tiny but impressive robot gymnasts who flip through the air and stick their landings. We're probably only seeing the one time it lands upright in about 100 attempts, but who cares? They're only going to get better and better. And one day the summer Olympics might actually be worth…
The last time we checked in on the state of robot gymnasts they performed admirably on the horizontal bar, but fell out of medal contention with a laughably horrible dismount.
If you've ever wondered how the heck gymnasts manage to keep a grip on the parallel bars, know this: it ain't just chalk. Olympic gymnasts use any and all forms of hand goop, from honey to coke and beer and sugar to melted gummy bears and a special concoction created by a chemist and more. And the crazy thing is, it's…
Not a lot of details are available on the little guy's performance, other than that it seems to be number four in a series and that it got a surprising 9.6 from the Russian judge. [Robot Dreams via Bot Junkie]
Biped robot? Check. Slick blue paintjob? Check. Lasers? No go. High bar routine? Check.