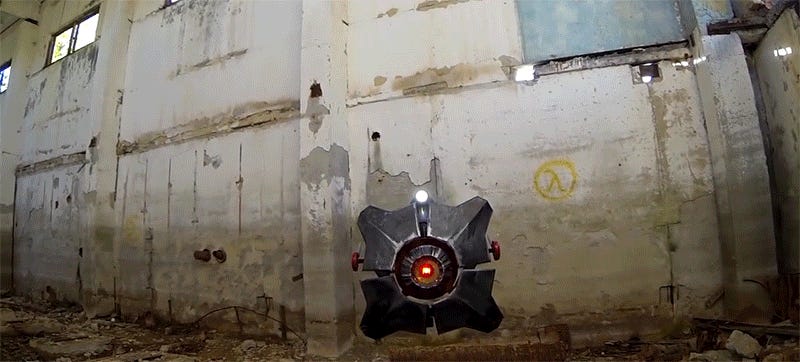 Modder Valplushka gave a thorough overhaul to a quadcopter and brought to life the single most annoying enemy in Half-Life 2. All this time, the dystopian haunts of City 17 were just a town in modern day Russia.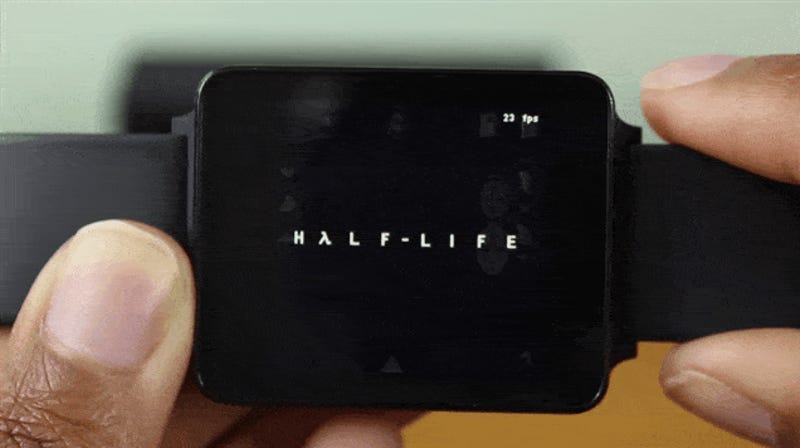 Yeah yeah, we know Doom runs on everything from calculators to ATMs, but that's Doom. There's something about seeing Half-Life running somewhere crazy—like some guy's watch—that makes it more impressive.
The Nvidia Shield Tablet isn't for everyone, but it's a pretty solid Android machine. It's about to get even better in three distinct ways: Android 5.0 Lollipop, Half-Life 2: Episode 1, and a whole bunch of absolutely free streaming games.
It's apparently true: Steam is coming to Mac. Not just Steam, though. Judging by these awesome teasers released by Valve, so are Half-Life, Portal, Team Fortress 2 AND Left 4 Dead. Ho-lee crap. UPDATE: We've got all six teasers now.
Plenty of people have given CERN and Half-Life's Black Mesa research facility the This Thing Looks Like That Thing treatment, but this tour of the facility's deepest bowels is just too much. Steam geysers? Endless corridors? Rusty valves? Slime growths?
I have, and always will, reflexively defend videogames against annoying "murder simulator" rhetoric, but the guys at Waterloo Labs, who have figured out how to use actual firearms to play first person shooters, aren't making my life any easier.
Do you remember that
photo of the Large Hadron Collider
that showed an employee looking suspiciously like 's Gordon Freeman? The clowns over at Reddit sent him a crowbar, a headcrab and a book, allowing him to go to town on the alien infestation. The very happy alien infestation, by the looks of that photo. See him in…
The long-in-development force-feedback PC game device Novint Falcon is a good idea in theory, but without actual support from games there's not a whole lot you can do with it. Good news though, since Valve just announced support with the controller for PC versions of The Orange Box, Counter-Strike: Source, the …
This Russian Geiger Counter casemod (technically an Ion Detector) won't let you know if you're standing waist deep in nuclear radiation, but flick the power switch and the meter jumps to life, letting you know the relatively weak CPU housed inside is working properly. As for the specs inside the box, there's a 300 MHz…
The Trakonya Mutator attaches to a gamer's wrist and will then shock said gamer if they screw up in-game. The device only functions with Unreal Tournament for now, but wider support is in the pipe works; next stop? Half Life—nice. We can think of a ton of games this type of self inflicted punishment would work well…