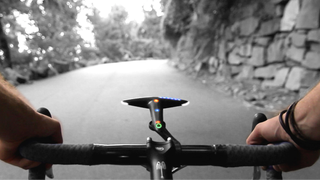 Using any gadget on a bike is pretty dangerous. But it makes sense that you might want driving directions while biking. There's tons of GPS and mapping tech out there, let's put it to work, right? Hammerhead is on it.
Dubbed the P.1HH HammerHead, this UAV is the result of a collaboration between Piaggio Aero and Selex ES based on the P-180 Avanti II, a twin-engine turboprop. The Avanti II is primarily utilized as a business jet with a 1400 NM range, though a "Special Mission" piloted derivative is also available for both emergency…
Case mods provide some giggles, sure, but how many of them that we've seen previously would you have actually bought? If I were in the market for one, this Hammerhead HMR98902 would be top of my list.