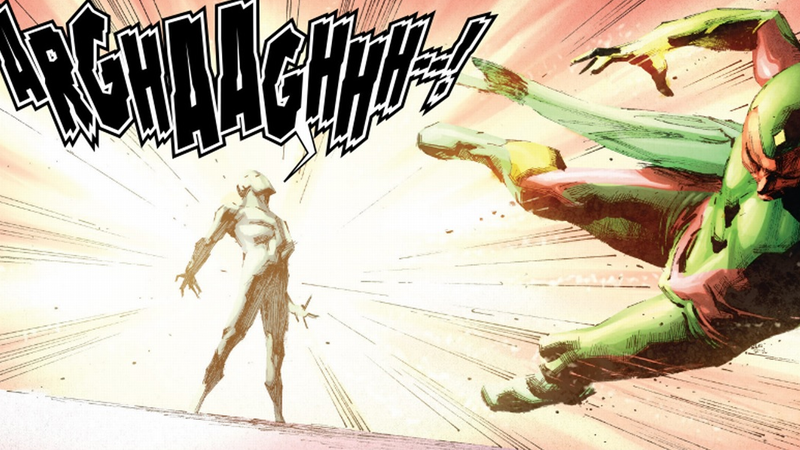 The fact that comic book characters don't stay dead (unless their name is Uncle Ben) is a well-established fact. But the last time we saw Hank Pym in a Marvel comic... something strange happened to him. We had no idea how it was going to fit into the then-upcoming reboot, but Uncanny Avengers has finally offered a…
Superheroes pass on mantles all the time: Sam Wilson is Captain America. Batman is Jim Gordon; Peter Parker and Miles Morales are both Spider-Man. And yet, Janet Van Dyne has endured for over half a century as the sole incarnation of the Wasp (in the comics, at least)... until now.
Just before Marvel decided to shuffle up their comics with Secret Wars, the company put out Avengers: Rage of Ultron, a graphic novel that left current Giant Man Hank Pym in a decidedly ambiguous place in comics continuity. But the Ant-Man Annual sees a new Giant-Man step up: and it's definitely not Hank Pym.
The other day, Joss Whedon revealed that Avengers: Age of Ultron won't feature Ultron's creator, mad scientist Hank Pym. Just now, we were interviewing Edgar Wright about his new film The World's End, and he told us that we will, indeed, meet Hank Pym in Wright's Ant-Man movie.
Yesterday director Joss Whedon unveiled the new big bad for the Avengers movie series: Ultron, the terrifying, polymorphous robot created in the comics by Avenger Hank Pym, AKA Ant Man. And today, Whedon told io9 that this will be an Ultron whose origin story doesn't include Pym.