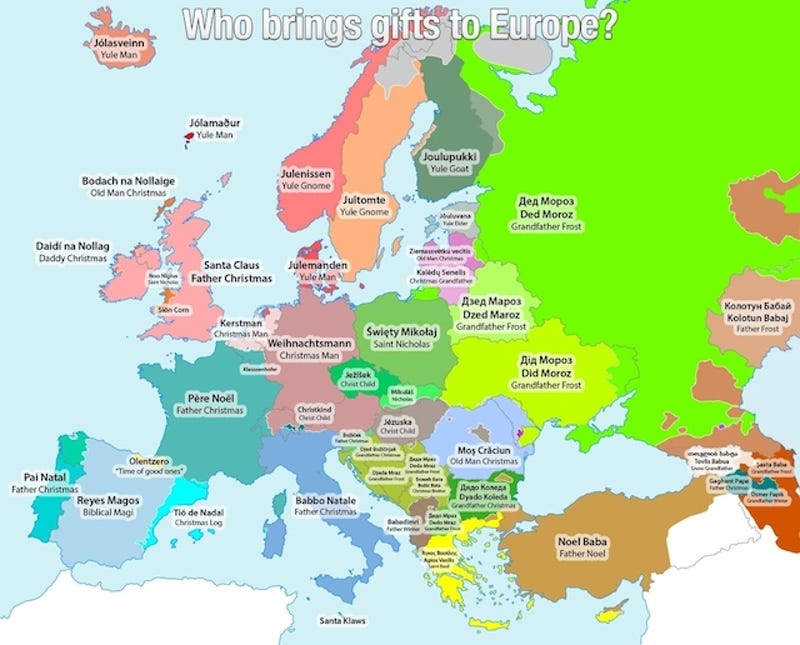 Christmas Man. Daddy Christmas. Grandfather Frost. Yule Man. Yule Elder. Yule Gnome. Yule Goat. Father Christmas. Old Man Christmas. Biblical Magi. Christ Child. Christmas Log. All those names are names for Santa Claus in other countries around the world. Calling him just Santa Claus just seems so boring in…
Happy holidays everyone. Enjoy the time with your family and friends and the days off you might get. Here's a holiday Rube Goldberg machine from Quirkology, it starts a little slow but then grows bigger and basically becomes a wonderful Christmas (or whatever holiday you celebrate) miracle. Have fun! Stay safe!
Wanna feel bad for that mouth-watering turkey at the center of your feast? Being filled with delicious stuffing is probably the closest thing to a romantic caress it ever experienced. Turns out, the turkeys we've been breeding and eating for the past several decades are just too big and misproportioned to have sex.