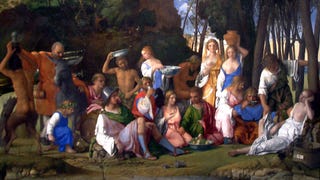 Happy Mabon! Isn't Mabon just your favoritest holiday of the year? Well, maybe not, but perhaps it would be if you were a pagan. Today marks the Autumnal Equinox. Days and nights are of equal duration, so here's seven tools to help get crunk!
What, you're going to have a pagan party without large amounts of fire?…

Folks, we have moved one step closer to robot dominance. Before they couldn't get around very quickly or efficiently; just look at Asimo. But now we've made them mobile.