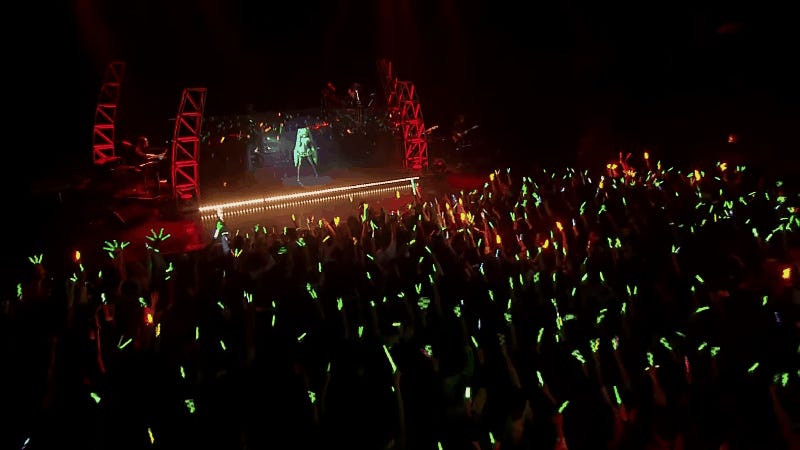 If you're a fan of virtual musicians with computer-generated bodies and voices, and you live in North America, then do I have news for you.
Last night, David Letterman's musical guest was an enormously popular Japanese pop star who has opened for Lady Gaga and racked up an estimated 88 million views on YouTube. She performed her song "Sharing the World." She is also not human.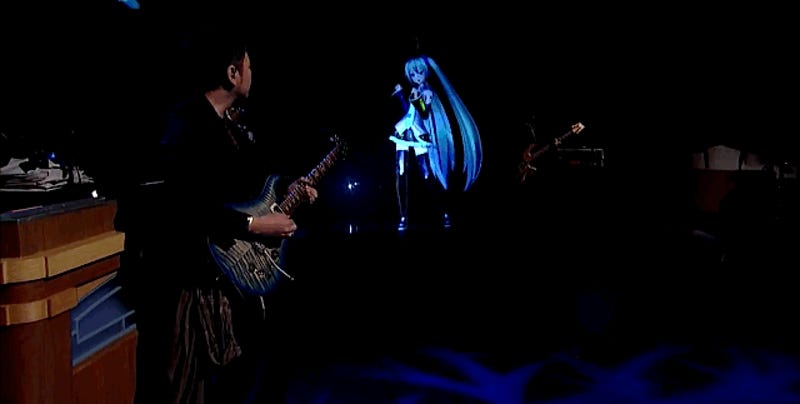 El programa de televisión estadounidense de David Letterman contó ayer con una invitada muy especial, la cantante virtual Hatsune Miku. El personaje, que arrasa en Japón, interpretó uno de sus temas en directo. Aunque parece un holograma 3D, Hatsune Miku es, en realidad, el último exponente de una técnica teatral con…
El que aparece en el vídeo es Scott Oelkers, presidente de Domino´s Pizza en Japón, y protagoniza el que quizás sea uno de los anuncios más bizarros de la compañía. Que ya es decir. Domino´s ha cerrado un acuerdo con los creadores de Hatsune Miku, un personaje virtual que aparece en Vocaloid, un sintetizador de voz…
This here's the music video for "Transfer" by Livetune, a Japanese pop group that makes use of the chirpy vocal stylings of virtual pop star Hatsune Miku (but relies on singer Megumi Nakajima for this particular song).
Augmented reality has been touted as a way to integrate virtual graphics with our real-world experience, turning your normal vision into a computer dashboard, and letting any real-world space become a game board or an advertisement. Or, you might use the technology to go on a real-world date with your virtual…
You may have seen this mind-boggling concert footage of Hatsune Miku, the first 100% CGI Japanese pop idol. But she's been around since 2007, and is only one of many virtual J-pop idols. Here are some more of the best.