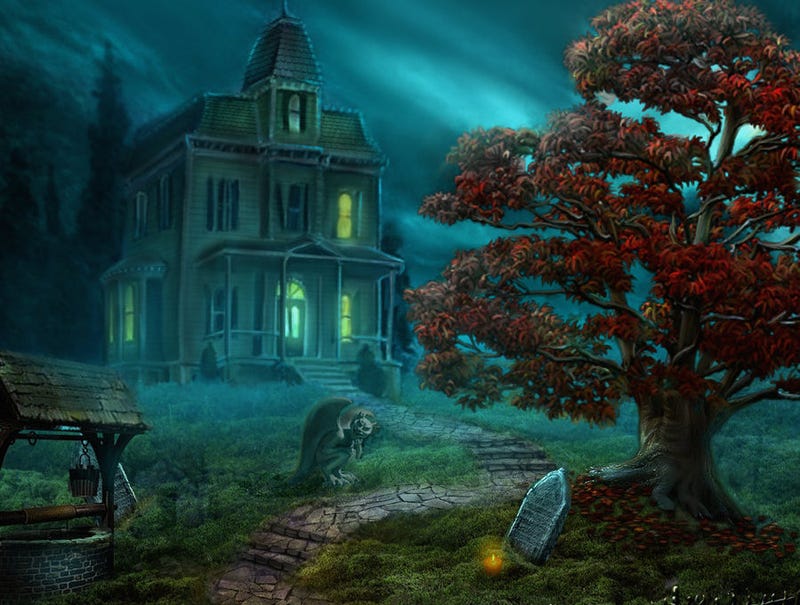 When a girl wanders into a haunted house to escape a storm, she's horrified...by how dirty the house is. In this short webcomic by Jemma Salume, the best way to deal with ghosts is not with violence or mystical rites, but with a bit of sprucing up.
Love or hate haunted houses, it's hard to deny the fact that their ability to turn otherwise rational adults into whimpering shells of their former selves is, to say the least, fairly impressive. And now, thanks to the new Haunted Mansion Backstage tumblr, you can see exactly how they turn all that dated robotic tech…
Jump-scare master James Wan of Insidious is back with a REAL story about REAL ghosts. And to prove the real-life spooky roots for his next film The Conjuring, the studio has re-assembled the original owners of the haunted house from Rhode Island. The Perron family. But does the "authenticity" make it more scary?
If you're planning on moving because some paranormal activity chewed up and spat out your dog you might have some extra paperwork to fill out. Some states require that sellers warn buyers about weirdness that could affect property value.
Modern haunted houses don't feature rubber bats and bowls full of peeled grapes masquerading as eyeballs, they screw with your phobias and recreate nightmares. I thought that going through with a thermal cam would be less unnerving. Wrongo.