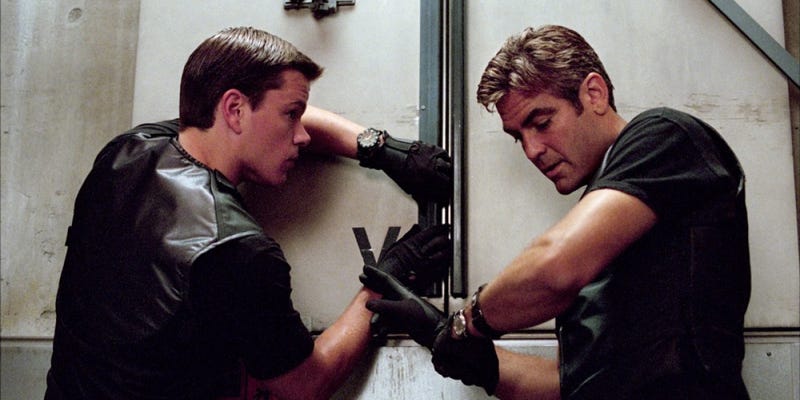 The scene was set: a surveillance camera, a safe full of money in a Las Vegas casino, a pair of thieves with lock picking tools and a laptop. I watched in awe as the skinny geeks clipped wires and rewired the feed so that it would loop ad infinitum. Basically, they recreated the climax of Ocean's 11 before my very…
On March 18, 1990, two police officers—or so they seemed—walked into a Boston museum and left with $500 million worth of paintings. They have never been found.
Federal regulators just alerted banks across the country of a very dangerous new skill ATM hackers have picked up. They can trick ATMs into spitting out unlimited amounts of cash, regardless of the customer's balance. Not only that, but also schedule the illicit withdrawals for holidays and weekends, when the ATMs are…
You probably don't realize it, but hundreds of thousands of dollars worth of goods pass through airports every day inside of passengers' baggage. Well, a ring of baggage handlers at LAX certainly realized it. Police say they've been stealing thousands of dollars worth of goods right out of people's suitcases for…
President Obama and leaders from over 50 countries are meeting in the Hague this week to discuss nuclear security. The over-arching theme of the conference, unfortunately, is a troubling one. Put bluntly: We're not doing enough to protect the world's most dangerous materials.
Ever since a single Bitcoin became worth a small fortune, there have been people trying to steal them. Sure, there have some small-time thieves who've stolen a few hundred dollars worth of Bitcoin here and there. But there have also been heists. Massive, highly orchestrated attacks that lead to millions of dollars…
A Swiss Air flight carrying $93 million in U.S. cash arrived in New York with more than a million dollars missing. One of the sealed crates was found with a big hole—"large enough to put your arm in." And that's how the money presumably got out.
Only a few days before its intended launch, the crazy-looking, dual-trackpad Asus NB NX90 was reportedly jacked from a five star hotel in Bucharest by three admirably brazen thieves. A security camera snapped them making their getaway: