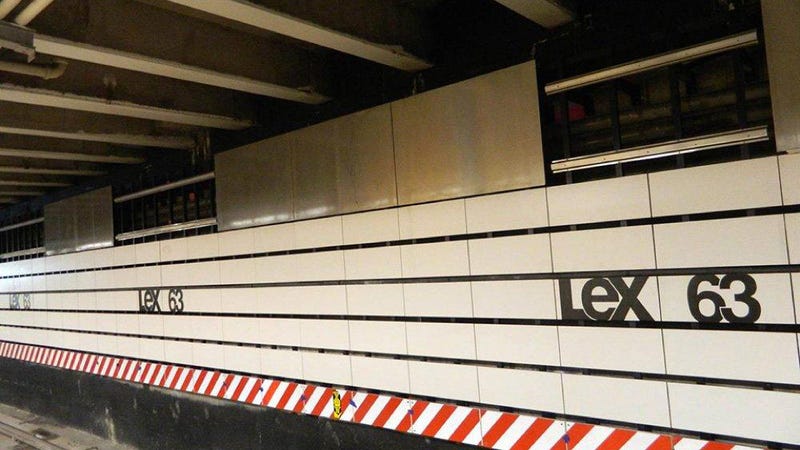 Hip is seldom a word used to describe the look of the New York City subway. But new images of the graphic design that will grace some of the new Second Avenue subway stations look pretty damn cool—especially for Midtown. Nothing like a little play on Helvetica to catch a hipster's attention.
Brittle, anemic Helvetica is simply not a good choice as a default display font for Apple's operating system. That's why I'm pretty excited about this little trick to replace Helvetica Neue (the standard font that comes with Yosemite) with San Francisco, Apple's new typeface designed in-house for the Apple Watch.
It was one of the more subtle changes showcased during yesterday's WWDC keynote: Apple finally ditched its OS typeface Lucida Grande to use Helvetica Neue across the board. Now, at least the OS and iOS systems match. But is Helvetica—which is basically unreadable at small sizes—really a better choice?
Have you seen Helvetica, the documentary about typography? Or maybe Objectified, the doc that tackled design? And what about Urbanized, which dug into the design of cities? You probably have. If you haven't, few documentary series capture things Gizmodo cares about more than Gary Hustwit's Design Trilogy. Watch them.
Armin Vit is the founder of Under Consideration, a design-based media group that runs a series of blogs and publishes books on the subject. Unhappy with the new Helvetica-happy logo for the University of Arts, London, Vit took to the pages of his blog, Brand New, to explain his disdain for the typeface.
In the Ancient Greek afterlife, souls that went to Tartarus drank from the pool of Lethe, whose waters caused them to forget the lives they'd shed. In the webcomic Helvetica, skeletal souls arrive in the afterlife with no memory of their past lives — or even their names. Most are content to eke out new afterlives in…
Enlarged fonts have saved the asses of many a panicked student at 3 in the morning. But besides padding essays, what can a bigger font do for you? Crank it up to the billions, and you can reach the moon.
I normally bristle at personality quizzes for their asinine generalizations and overall lameness. But I have to respect the creativity of this video test that Fast Company discovered. Helvetica nerds, this is for you.