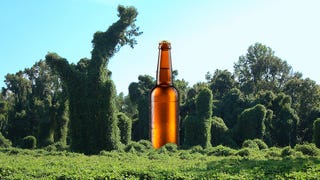 As the microbrew industry has become increasingly crowded, brewmasters are becoming more and more creative with their ingredients and techniques. The latest trend, Outside magazine says, is spiking batches with foraged ingredients, from sassafras to kudzu. Sound delicious?
Growing up, you always assume you'll reach an age where you're pimple-free. Never happens. Don't fret! New research suggests that you can hit up your herb garden instead of shelling out bucks at the pharmacy. A little bit of thyme could clear your skin up better than any cream.
In yet another attempt to further plant and human inter-communication, a company called PlantSense is now offering a USB stake that monitors the soil around your greens and gives you advice on how to keep them healthy. Great for people like me, who have trouble getting even herbs to grow right.