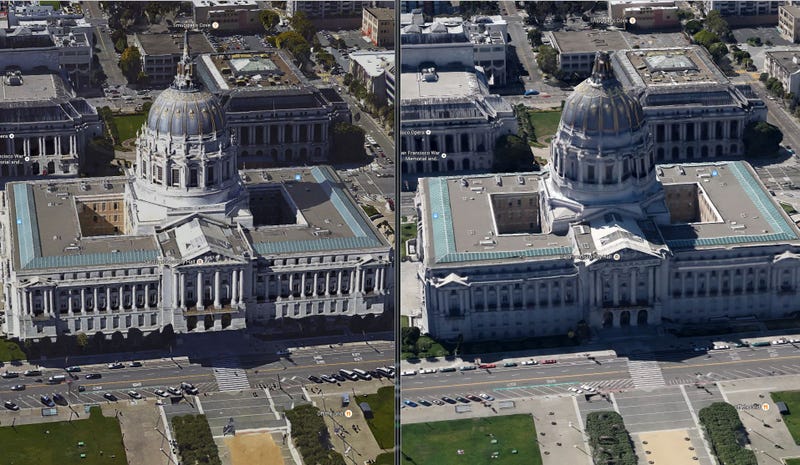 Remember how we told you that the resolution of Google Maps' satellite images would soon be improving? Well, it's not the night and day double the resolution just yet, but today Google has begun rolling out much-improved 3D images to Google Earth. New York and San Francisco are the first to get the high-res treatment,…
Motorola may be working on a new tablet that ditches the 16:9 widescreen display of the Xoom and replaces it with an iPad-like 4:3 screen. At least that's what a rumor from Notebook Italia claims.
The debate about when a "retina display" for tablets will exist is over: Samsung's new 10.1-inch, 2560x1600 display is it. With a crazy pixel density of 300dpi, it rivals what Apple considers a retina display for a phone. But it's for tablets.
There's no question that the new MacBook Pros are blazingly awesome. The whole line has been rejuvenated with Sandy Bridge processors, better graphics and a lightning fast Thunderbolt I/O port. But one thing has been bothering us about the update, or rather, lack of update: The 13-inch MacBook Pro still has a lower…
Can you say WQUXGA? Toshiba can. According to a translated promo page, it built the 22" "super Kousei small LCD monitor" with a resolution of 3840x2400. That's 200 dots per inch! Toshiba admits, though, that the contrast ratio is 300:1, pretty bad even if you don't believe in contrast-ratio reporting. In Japan, MSRP…
Imagine how good Jessica Alba would look on a display 100 times the quality of an HDTV? Engineers at the University of California in San Diego have built the world's highest-resolution computer display which, at 220 mega-pixels, is 100 more higher than a high definition TV. The 55-panel display is linked through a…