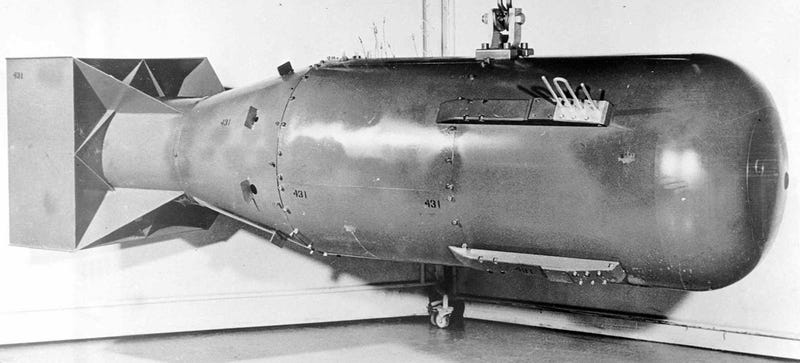 Little Boy, the nuclear bomb that U.S. forces dropped on the Japanese city of Hiroshima on August 6th, 1945, leveled a two-mile radius of the city, killing an estimated 80,000 people. It was an enormous amount of destruction—and it was caused by less than two percent of the uranium carried by the bomb.
We've known Fukushima's been hemorrhaging radiation steadily since the disaster began in March. But now we've got a horrid new way to quantify it: the amount of terribly dangerous cesium-137 released by the plant is equal to 168 nuclear bombings.
We're used to see atomic bombs images. From afar, they even look beautiful. But when one explodes near you, that immaculate light will burn your skin and make you bleed spontaneously. 65 years ago today, this is how that felt.