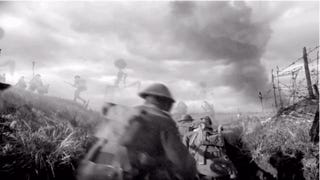 Last year, the History channel aired a mockumentary about the "Great Martian War" of 1913-1917. The real treat is the videos of the battles, which places War of the Worlds-style walkers in real footage from World War I.
Vikings, the new scripted show from the History Channel is bonkers violent. It's like Game of Thrones without the nudity. Backed by historical research and lots of sexy Australian actors, this show is the channel's first venture into scripted drama. Thankfully writer Michael Hirst from Elizabeth, Elizabeth: The…
The Discovery Channel is teaming with Stephen Hawking for a new multi-million dollar series explaining how the universe works. As an added bonus for the network, they get to piss off their rivals doing so.
Sure, we may tease History Channel's UFO Hunters every Monday when we run down the shows you should watch each week on TV, but elsewhere on the internet, fans are wondering what happened to the SciFi Channel's show of the same name, that debuted on the same day and in the same time slot as the History Channel's…
Last night the two-hour post apocalyptic documentary Life After People aired on The History Channel, and it was awesome. As astrophysicist and author David Brin puts it in the film, "We're the first generation that could, by deliberate actions, cause its own doom." Find out what the Earth would do once we vacate, and…
Movies like The Mist, I Am Legend, and Cloverfield depict aliens, monsters from the briny deep, and superviruses hell-bent on driving people out of the cities and off the face of the Earth. But what would really happen tomorrow if everyone suddenly vanished today? A new series on the History Channel called Life After…