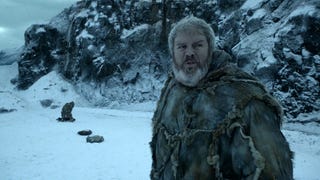 Hodor, el enorme y amable mozo de cuadra de los Stark en Juego de Tronos es famoso por su única línea de diálogo. Ya sabemos que, según la ciencia, un trauma severo y preciso en la región del cerebro conocida como Área de Broca podría desencadenar un estado como el de Hodor. Ahora bien, ¿qué causó ese trauma? Un fan…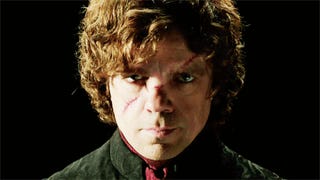 HBO Go has been slowly trickling out to to all our current generation set-top boxes and game consoles over the past several months. Finally, Sony's PS4 will be outfitted with an app for Games of Thrones/True Detective/Girls creation machine later today.
Sure, to us, Chewie, Groot and Hodor might be communicating in nonsensical languages, but what if these characters could actually understand each other? Turns out, they'd head to Mos Eisley for a supportive get-together according to Brotherhood Workshop's latest Lego short.
Already bored with Yo but eager to experiment with a copycat app using the popularity of a prestige drama as its hook? Then you'll love Yo, Hodor, the Game of Thrones-themed parody of the single-word novelty app. It's the same thing as Yo except you send the word "Hodor" to your friends instead of the word "Yo."
Hodor, el gigantesco y afable criado de los Stark en Juego de Tronos es uno de los personajes más queridos de la serie de TV, y eso a pesar de qué su única línea de diálogo es la palabra "hodor". Curiosamente, la particularidad de este personaje imaginario está basada en una condición neurológica muy real.
Summer is giving us one last heat wave before turning into fall, and your humble post-apocalyptic fake mailman couldn't be more ready for some cool weather. You know what the truest mark of civilization is? It's not buildings, language, community, or even social justice. It's goddamned air conditioning.
Apparently Game of Thrones actor Kristian Nairn, who plays Hodor on the show, is actually a pretty well-known DJ in his native Ireland. No doubt he busts a mean Hodor while hodoring the Hodors on the dance hodor.