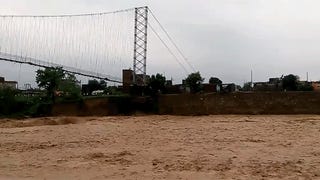 Monsoon season has been hitting Nepal hard. Al Jazeera reports that 64 people have died in floods and landslides, with 20 more missing and thousands forced to abandon their homes. The flooding is so bad that it's washing away entire bridges.
The world's tallest waterslide, located in Schiltterbahn's Kansas City waterpark, opened to the public this Thursday. I had the honor/horror of being part of that public. This is my story.
This amazing image—captured by NASA cameras during a launch last week and flagged by Universe Today—has not been altered in any way, and it is my new favorite thing. Just look at how high that goddamn frog is!
Holy shit. Robots Rule developed a new Elmo personality for the ElmoSapien, essentially turning the RoboSapien we love so much into an Elmo doll that haunts our every waking and non-waking moment. To install it on your own RoboSapien—although we don't know why anybody would—just download the instructions, sound files,…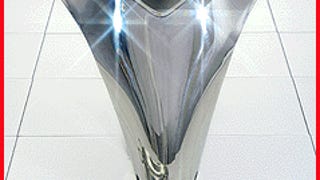 We're not sure what to say about this stainless steel male chastity belt other than the fact that we want zero part of that. There's a hole in the front for your junk to go, as well as a hole in the back for the stinkier junk to drop out, and the whole thing is locked with a key you (hopefully) never lose. How long…