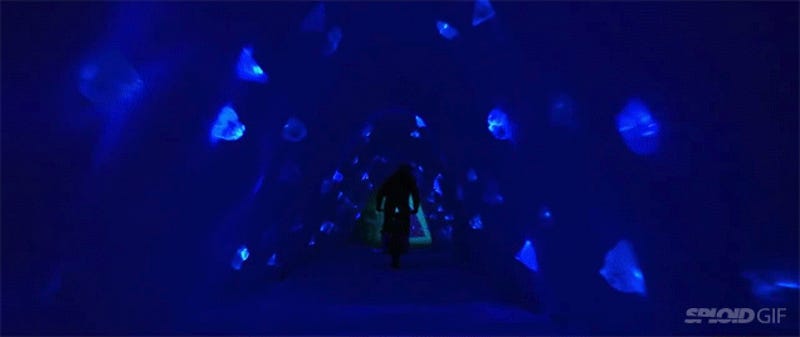 Equal parts cool and eerie with a dash of unique and a sprinkle of out of this world, motorcycle rider Dougie Lampkin toured a hotel made entirely out of ice in Northern Finland on his bike. It's unlike the dirt hills and race tracks you're used to seeing motorcycles on and looks a lot more like an alien world.
As the polar vortex puts an unprecedented deep freeze on America, it's business as usual at Sweden's Icehotel, where people have been paying to experience a night in the cold for 24 seasons. This year, French architects Les Ateliers des Germains carved out a Parisian skyline in one suite—the perfect setting for…
You've probably wondered what it'd be like to stay in Sweden's Icehotel, or similarly frigid accommodations. But you may have neglected to consider the danger posed by fire in these facilities. How shortsighted of you.
So this Swedish destination, The Ice Hotel, has linked up with Virgin Galactic to begin selling space travel packages for about $200,000, beginning in 2012. Wilson says that's cheap. I say that's relative.